[com.demandware.component.catalog.image.ExternalMediaFile@5ca74582, com.demandware.component.catalog.image.ExternalMediaFile@43c3f860, com.demandware.component.catalog.image.ExternalMediaFile@293b96d3, com.demandware.component.catalog.image.ExternalMediaFile@7e2e302a, com.demandware.component.catalog.image.ExternalMediaFile@1843e138, com.demandware.component.catalog.image.ExternalMediaFile@441f0aa8, com.demandware.component.catalog.image.ExternalMediaFile@316791f6, com.demandware.component.catalog.image.ExternalMediaFile@3ec75890, com.demandware.component.catalog.image.ExternalMediaFile@390a3451, com.demandware.component.catalog.image.ExternalMediaFile@57c2392]
Alternate Views
We've added more cushioning and additional forefoot flexibility to the Cohesion 8 to make this Saucony hit your go-to on the roads or on the weekends.
Overview
Equipped with an extra 2mm of foam underfoot
Breathable mesh upper
Specs
Shoe Category: Neutral
Pronation: Neutral
Water Resistant: No
Waterproof: No
Offset: 12mm

Heel Stack Height: 29mm
Forefoot Stack Height: 17mm
Weight: 8.5 oz. | 241 g.
COHESION 8 INFOGRAPH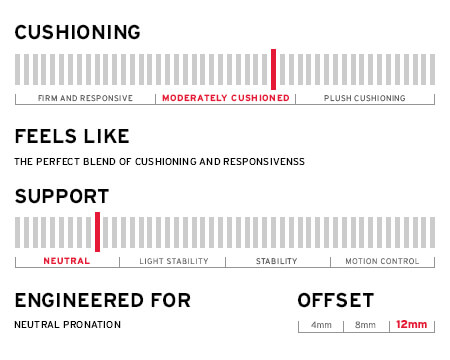 Cushioning
The underfoot feel and amount of impact protection provided by the compressing materials between the foot and running surface.
Support
The level of pronation control built into the shoe. Pronation is the inward rolling of the ankle through the gait cycle.
Offset
The difference in height between the heel thickness and forefoot thickness of the shoe.