The Cohesion TR9 brings the pavement performance of the Cohesion collection to the trail. More cushioning and aggressive traction mean you can take on tough paths without compromising comfort or control.
OVERVIEW
Heel Grid system offers stable cushioning
Breathable mesh upper and lightweight synthetics provide all day comfort
Trail specific outsole provides excellent traction
SPECS
Shoe Category: Run Anywhere
Pronation: Neutral
Cushion: Plush
Construction Type: Neutral
Surface: Road
Arch: High, Normal (Mid)
Water Resistant: No
Waterproof: No
Offset: 12mm

Heel Stack Height: 29mm
Forefoot Stack Height: 17mm
Weight: 10.2 oz. | 289 g.


Cheat Sheet: check out our technical running terms guide >
COHESION 9 INFOGRAPH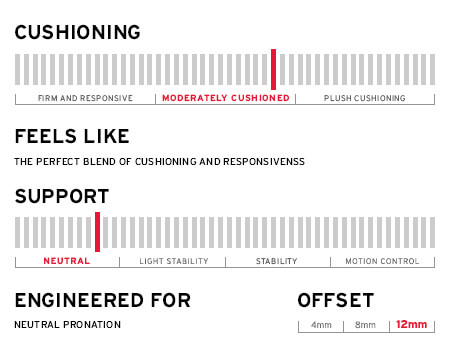 Cushioning
The underfoot feel and amount of impact protection provided by the compressing materials between the foot and running surface.
Support
The level of pronation control built into the shoe. Pronation is the inward rolling of the ankle through the gait cycle.
Offset
The difference in height between the heel thickness and forefoot thickness of the shoe.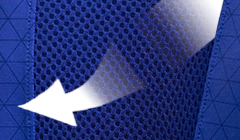 Breathing is good, whether you're a human or a piece of running gear. The materials in this product are designed to move moisture away from the skin, to keep you running dry and comfortable.