Details
Kilkenny Spike
$42.00 Sale
$60.00
2018-01-20T12:56:10.101Z
2019-01-20T12:56:10.101Z
USD
42.00
InStock
OMG, Kilkenny! This best-selling XC spike gives you the speed and sock-like fit to dominate the dirt this Cross Country season.
Overview
Event: Cross Country
Surface: Grass, Trail, Gravel
Upper Details: The Kilkenny XC is designed with a full textile upper giving it a more relaxed fit, great for first-time spike wearers
Bottom Unit Details: The midsole features a compression-molded EVA with an ET-600 rubber outsole. The combination of the firmer midsole material and softer rubber outsole provides optimal turnover and traction for XC. The spike also features a 4-pin Pebax® spike plate, which further increases traction on most XC courses.
Weight: 5.3 oz. | 150 g.
Cheat Sheet: technical running term help!
Visit our glossary >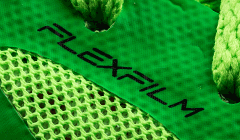 A strong, lightweight material is melded to the upper, which allows for fewer layers in the shoe. The result is a seamless, flexible feel.