Next stop, states. The brand new, totally redesigned Shay XC is your top-7 spike, and was made specifically for the serious varsity runner.
Overview
Event: Cross Country
Surface: Grass, Trail, Gravel
Upper Details: The Shay XC was designed with varsity-level fit in mind. The combination of lightweight mesh and FLEXFILM give it a competitive fit for high performance.
Bottom Unit Details: The midsole features a compression-molded EVA with an XT-600 rubber outsole. The combination of the firmer midsole material and softer rubber outsole provides optimal turnover and traction for XC. The 6-pin Pebax® spike plate gives it a more aggressive platform than the Kilkenny XC spike.
Weight: 4.8 oz. | 136 g.

Cheat Sheet: technical running term help! Visit our glossary >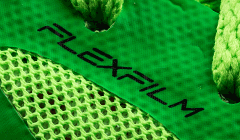 A strong, lightweight material is melded to the upper, which allows for fewer layers in the shoe. The result is a seamless, flexible feel.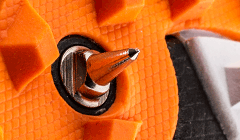 Track, trail, mud or pavement, be ready for anything with removable spikes.