[com.demandware.component.catalog.image.ExternalMediaFile@2d309b5c, com.demandware.component.catalog.image.ExternalMediaFile@397848e3, com.demandware.component.catalog.image.ExternalMediaFile@27c433d2, com.demandware.component.catalog.image.ExternalMediaFile@80f4eb7, com.demandware.component.catalog.image.ExternalMediaFile@214cce91]
Alternate Views
The Siberius fabric is brushed and plush on the inside providing superior warmth in the cold. Plus, it features a color-changing temperature gauge to keep you prepared for the extremes!
Zippered leg openings with grippers
Siberius temperature gauge indicator
Interior drawcord
29.5" / 74 cm inseam fit
FABRIC:
Siberius (92% Polyester, 8% Spandex)
*Featured on Another Mother Runner, Podcast #233
Training doesn't stop when the temps drop, so why should you? Cozy fabrics help retain body heat, keeping you warm and dry whether you're going for a quick 3 or tackling the Iditarod. Mush!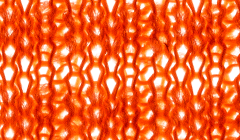 Sweat can cling to your skin and clothes, making you cold, clammy or just plain uncomfortable. Wicking materials move sweat away from your skin. Problem solved.