[com.demandware.component.catalog.image.ExternalMediaFile@4de4ce9f, com.demandware.component.catalog.image.ExternalMediaFile@7eab09ab, com.demandware.component.catalog.image.ExternalMediaFile@5e7069a1, com.demandware.component.catalog.image.ExternalMediaFile@5095e02b, com.demandware.component.catalog.image.ExternalMediaFile@3bee4c90, com.demandware.component.catalog.image.ExternalMediaFile@1d2eec17]
Alternate Views
Just right for a morning run. Through the North Pole. The plush, brushed Siberius fabric keeps you super warm, and the logo changes if the temp drops below zero.
*Featured on Another Mother Runner, Podcast #233
Overview
Plush, brushed Siberius fabric is just right for frosty workouts
Siberius logo changes from white to blue when temps dip below freezing
Flat, wide waistband won't dig in, continuous drawcord won't get lost
Zippered back storage pocket keeps your essentials safe
Gusseted crotch for comfort and range of motion
29" inseam with zippers at bottom for quick changing

Specs

Designed For: Running
Layer: Base or Mid
Temperature Range: 32F and Below
Fit: Tight
Inseam: 29"
Rise: Medium
Number of Pockets: 1
Waterproof: No
Water Resistant: No
Windproof: No
Care Instructions: Machine washable, hang to dry
Fabric Breakdown: Siberius 2.0 (92% Polyester, 8% Spandex)
Training doesn't stop when the temps drop, so why should you? Cozy fabrics help retain body heat, keeping you warm and dry whether you're going for a quick 3 or tackling the Iditarod. Mush!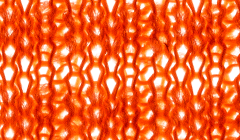 Sweat can cling to your skin and clothes, making you cold, clammy or just plain uncomfortable. Wicking materials move sweat away from your skin. Problem solved.