Details
Breakthru 2
C$ 83.99 Sale
C$ 139.99
2019-01-19T21:59:01.798Z
2020-01-19T21:59:01.798Z
CAD
83.99
InStock
Don't limit yourself to only one breakout performance. Beat your PR every time you run in our Breakthru 2, with POWERGRID technology for a more responsive, pace-setting ride.
Overview
Stripped down, FLEXFILM upper hugs the foot in all the right places without ever getting in the way
Great iBR+ outsole coverage for a durable, responsive ride
Specs
Shoe Category: Neutral
Pronation: Neutral
Cushion: Responsive
Construction Type: Neutral
Surface: Road, Track
Arch: High, Normal (Mid)
Water Resistant: No
Waterproof: No
Offset: 8mm

Heel Stack Height: 23mm
Forefoot Stack Height: 15mm
Weight: 7.4 oz. | 210 g.


Cheat Sheet: check out our technical running terms guide >
BREAKTHRU 2 INFOGRAPH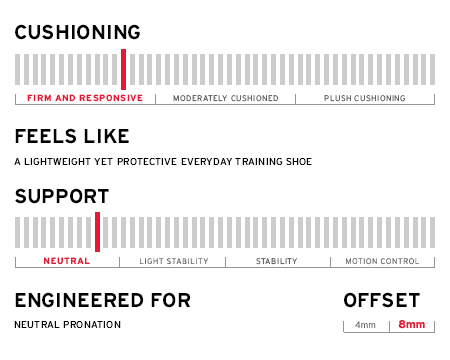 Cushioning
The underfoot feel and amount of impact protection provided by the compressing materials between the foot and running surface.
Support
The level of pronation control built into the shoe. Pronation is the inward rolling of the ankle through the gait cycle.
Offset
The difference in height between the heel thickness and forefoot thickness of the shoe.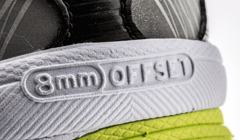 Cushioning is distributed more evenly between the heel and forefoot in shoes with an 8mm offset. The result? Your body stays in a more balanced and comfortable position with every foot strike.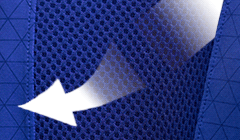 Breathing is good, whether you're a human or a piece of running gear. The materials in this product are designed to move moisture away from the skin, to keep you running dry and comfortable.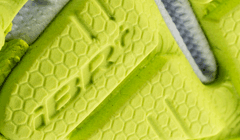 iBR+ is a supremely lightweight but durable outsole rubber that enhances your shoe's other cushioning elements.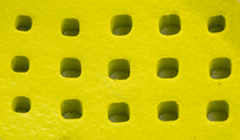 PowerGrid is a lightweight, ultra-premium cushioning foam that, ounce for ounce, delivers a smoother and more rebound-filled ride than the competition.