Details
Endorphin
C$ 98.99 Sale
C$ 164.99
2019-01-19T13:31:29.059Z
2020-01-19T13:31:29.059Z
CAD
98.99
InStock
Only 2.5 ounces? You sweat more than that. The lightest spike on the market, with a single layer of mesh and FlexFilm, this racing shoe features a 4-pin spike plate that maximizes traction and power.
Overview
Event: Track & Field
Surface: Track
Upper Details: A single layer of mesh and Flex Film makes the Endorphin the lightest spike on the market at only 2.8oz.
Bottom Unit Details: A 4-pin engineered spike plate helps to reduce weight and maximize traction and power.
Specs
Shoe Category: Track
Pronation: Neutral
Cushion: Plush
Construction Type: Neutral
Surface: Track
Arch: High, Normal (Mid)
Water Resistant: No
Waterproof: No
Weight: 2.5 oz. | 71 g.
Cheat Sheet: technical running term help!
Visit our glossary >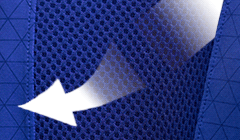 Breathing is good, whether you're a human or a piece of running gear. The materials in this product are designed to move moisture away from the skin, to keep you running dry and comfortable.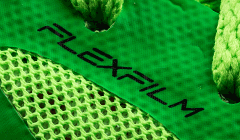 A strong, lightweight material is melded to the upper, which allows for fewer layers in the shoe. The result is a seamless, flexible feel.
Track, trail, mud or pavement, be ready for anything with removable spikes.