Details
[{"id":"720026706907","quantity":0},{"id":"720026706891","quantity":0},{"id":"720026706884","quantity":0},{"id":"720026706914","quantity":0},{"id":"720026706921","quantity":0},{"id":"883799437956","quantity":0},{"id":"883799437949","quantity":0},{"id":"883799437932","quantity":0},{"id":"883799437963","quantity":0},{"id":"883799437970","quantity":0},{"id":"883799438007","quantity":0},{"id":"883799437994","quantity":0},{"id":"883799437987","quantity":0},{"id":"883799438014","quantity":0},{"id":"883799438021","quantity":0},{"id":"720026706952","quantity":0},{"id":"720026706945","quantity":0},{"id":"720026706938","quantity":0},{"id":"720026706969","quantity":0},{"id":"720026706976","quantity":1},{"id":"646881824177","quantity":0},{"id":"646881824160","quantity":0},{"id":"646881824153","quantity":0},{"id":"646881824184","quantity":0},{"id":"646881824191","quantity":0},{"id":"646881824221","quantity":0},{"id":"646881824214","quantity":0},{"id":"646881824207","quantity":0},{"id":"646881824238","quantity":0},{"id":"646881824245","quantity":0},{"id":"646881824276","quantity":0},{"id":"646881824269","quantity":0},{"id":"646881824252","quantity":0},{"id":"646881824283","quantity":0},{"id":"646881824290","quantity":0}]
OVERVIEW
Ultra lightweight material
Made from recycled materials
Strategically placed flat seams
Relaxed fit
FABRIC CONTENT
Hydralite Renu (50% Recycled Polyester, 50% Polyester)
Our Hydralite Singlet features a breathable grid construction for worry-free moisture management.
product.drawers.technology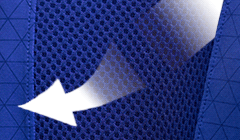 Breathing is good, whether you're a human or a piece of running gear. The materials in this product are designed to move moisture away from the skin, to keep you running dry and comfortable.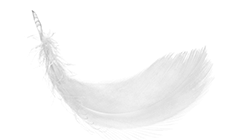 Feather-light materials combine with high-tech performance technologies to keep you moving at the speed of, you guessed it, light.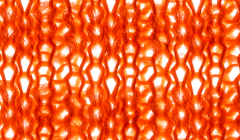 Sweat can cling to your skin and clothes, making you cold, clammy or just plain uncomfortable. Wicking materials move sweat away from your skin. Problem solved.