We upgraded our fan favorite Kinvara, while keeping it true to its sole in the eighth edition. We added a full-length EVERUN topsole for more energy return and stripped down its upper for a more comfortable form fit.
• EVERUN Topsole construction for enhanced energy return and continuous cushioning throughout the run
• Internal strap system embraces the midfoot where it's needed most
• Lightweight FLEXFILM overlays provide structure and support
• Highly flexible outsole for greater ground contact and freedom of movement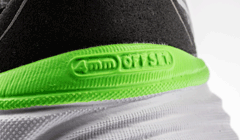 Shoes with a 4mm heel-to-toe offset deliver a more natural ride, letting your feet and body do more work while relying less on the shoes' cushioning and stability features.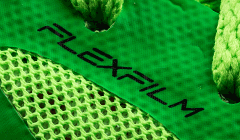 A strong, lightweight material is melded to the upper, which allows for fewer layers in the shoe. The result is a seamless, flexible feel.