Keep your speed up when the lights are low in the Reflex addition of the Ride 9. Designed with fully reflective midsoles and 360-degrees of reflectivity throughout, these stealthy counterparts to our most popular styles redefine what it means to be light on your feet.
Overview
Ride 9 construction with added reflective midsoles and 360-degrees of reflectivity throughout
Updated with EVERUNTM topsole construction providing smoother landings in the heel and reduced pressure in the forefoot
FlexFilm throughout the upper offers a lightweight, flexible fit
A newTri-Flex outsole delivers more ground contact and optimal flexibility at toe-off
Specs
Shoe Category: Neutral
Pronation: Neutral
Cushion: Plush
Construction Type: Neutral
Surface: Road, Track
Arch: High, Normal (mid)
Water Resistant: No
Waterproof: No
Offset: 8mm
Heel Stack Height: 27
Forefoot Stack Height: 19
Weight: 9.3 oz. | 264 g.
Cheat Sheet: check out our
technical running terms guide >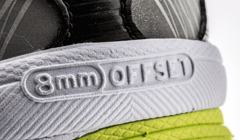 Cushioning is distributed more evenly between the heel and forefoot in shoes with an 8mm offset. The result? Your body stays in a more balanced and comfortable position with every foot strike.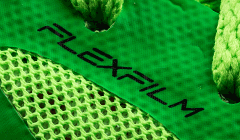 A strong, lightweight material is melded to the upper, which allows for fewer layers in the shoe. The result is a seamless, flexible feel.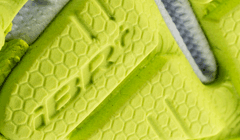 iBR+ is a supremely lightweight but durable outsole rubber that enhances your shoe's other cushioning elements.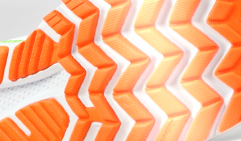 Increases force dispersion over a greater surface area while also delivering optimal flexibility and traction.