Details
Showdown 4
C$ 125.99 Sale
C$ 179.99
2018-12-09T20:38:12.656Z
2019-12-09T20:38:12.656Z
CAD
125.99
InStock
Why slow down when you can Showdown? The premium fourth edition to this elite sprint spike features FLEXFILM overlays and an ISOFIT lacing system that helps keep you securely fastened to the full-length 10-Pin Pebax ® spike plate.
• ISOFIT system provides stabilizing support while adapting to the movement of the runner's foot
• FLEXFILM upper is lightweight and supportive
• 10-pin Pebax® spike plate provides unrelenting grip on the track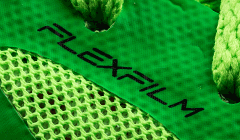 A strong, lightweight material is melded to the upper, which allows for fewer layers in the shoe. The result is a seamless, flexible feel.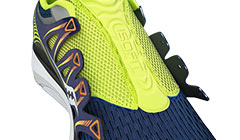 Revolutionary fit system that morphs to the foot for a custom feel.