Details
[{"id":"884401806078","quantity":0},{"id":"884401806085","quantity":0},{"id":"884401806092","quantity":0},{"id":"884401806108","quantity":0},{"id":"884401806115","quantity":0},{"id":"884401806122","quantity":0},{"id":"884401806139","quantity":0},{"id":"884401806146","quantity":0},{"id":"884401806153","quantity":0},{"id":"884401806160","quantity":0},{"id":"884401806177","quantity":0},{"id":"884401806184","quantity":0},{"id":"884401806191","quantity":0},{"id":"884401806207","quantity":0},{"id":"884547875181","quantity":0},{"id":"884547875198","quantity":0},{"id":"884547875204","quantity":0},{"id":"884547875211","quantity":0},{"id":"884547875228","quantity":0},{"id":"884547875235","quantity":0},{"id":"884547875242","quantity":0},{"id":"884547875259","quantity":0},{"id":"884547875266","quantity":0},{"id":"884547875273","quantity":0},{"id":"884547875280","quantity":0},{"id":"884547875297","quantity":0},{"id":"884547875303","quantity":0},{"id":"884547875310","quantity":0},{"id":"884401805934","quantity":0},{"id":"884401805941","quantity":1},{"id":"884401805958","quantity":17},{"id":"884401805965","quantity":13},{"id":"884401805972","quantity":23},{"id":"884401805989","quantity":16},{"id":"884401805996","quantity":26},{"id":"884401806009","quantity":34},{"id":"884401806016","quantity":27},{"id":"884401806023","quantity":15},{"id":"884401806030","quantity":19},{"id":"884401806047","quantity":0},{"id":"884401806054","quantity":17},{"id":"884401806061","quantity":2}]
Cohesion TR11
69,99 C$ Promo
94,99 C$
2018-09-21T05:04:31.675Z
2019-09-21T05:04:31.675Z
CAD
69,99
InStock
Where the road ends, your run begins with this neutral trail running shoe, the Cohesion TR11. With a reinforced upper for added protection, durability, and traction to the outsole, the Cohesion TR11 lets you tackle the toughest of trails and beyond, mile after mile. It's great for hiking too!
Overview
Successor to the Cohesion TR10
Heel Grid system offers stable cushioning
Durable rubber outsole with added traction
Protective upper
Specs
Shoe Category: Neutral
Pronation: Neutral
Water Resistant: No
Waterproof: No
Offset: 12mm

Heel Stack Height: 29mm
Forefoot Stack Height: 17mm
Weight: 9.3 oz. | 264 g.


Cheat Sheet: check out our technical running terms guide >
product.drawers.technology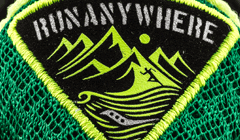 Les semelles extérieures à forte adhérence, les revêtements protecteurs et la construction robuste augmentent la performance de notre gamme RunAnyWhere d'un cran. C'est ce qui arrive lorsque de vrais coureurs conçoivent des chaussures de sentier.