Details
[{"id":"720026545032","quantity":6},{"id":"720026545049","quantity":19},{"id":"720026545056","quantity":13},{"id":"720026545063","quantity":26},{"id":"720026545070","quantity":26},{"id":"720026545087","quantity":23},{"id":"720026545094","quantity":55},{"id":"720026545100","quantity":58},{"id":"720026545117","quantity":37},{"id":"720026545124","quantity":35},{"id":"720026545131","quantity":37},{"id":"720026545148","quantity":2},{"id":"720026545155","quantity":4},{"id":"720026545162","quantity":6},{"id":"720026545179","quantity":4}]
La chaussure de marche pour une nouvelle génération, l'Echelon LE2, possède une plateforme plus équilibrée et stable tout en offrant un maximum de soutien et de confort.
APERÇU
Le système de coussinage POWERGRID pleine longueur optimise le soutien et le confort
Fait de super-molleton, vêtement en cuir pleine fleur
Déviation du talon aux orteils réduire de 12 à 8 mm
Convient aux orthèses
SPÉCIFICATIONS
Catégorie de chaussure : Marche
Pronation : Supination
Résiste à l'eau : Non
Imperméabilité : Non
Déviation : 8 mm
ECHELON LE2 INFOGRAPH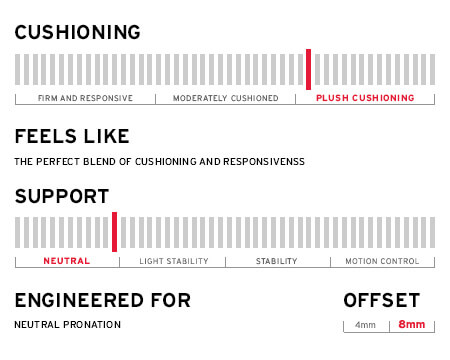 Cushioning
The underfoot feel and amount of impact protection provided by the compressing materials between the foot and running surface.
Support
The level of pronation control built into the shoe. Pronation is the inward rolling of the ankle through the gait cycle.
Offset
The difference in height between the heel thickness and forefoot thickness of the shoe.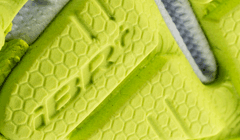 iBR+ est un caoutchouc de semelle extérieure extrêmement léger, mais durable qui améliore les autres éléments de coussinage de vos chaussures.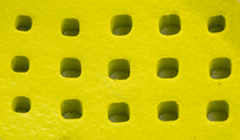 PowerGrid est une mousse de coussinage légère de très haute qualité qui, à quantité égale, offre une sensation plus confortable qui procure un plus grand nombre de rebonds que le produit concurrent.