Details
[{"id":"884401257917","quantity":0},{"id":"884401257924","quantity":0},{"id":"884401257931","quantity":0},{"id":"884401257948","quantity":0},{"id":"884401257955","quantity":0},{"id":"884401257962","quantity":0},{"id":"884401257979","quantity":0},{"id":"884401257986","quantity":0},{"id":"884401257993","quantity":0},{"id":"884401258006","quantity":0},{"id":"884401258013","quantity":0},{"id":"884401258020","quantity":0},{"id":"884401258037","quantity":0},{"id":"884401258044","quantity":0},{"id":"884401257771","quantity":0},{"id":"884401257788","quantity":0},{"id":"884401257795","quantity":1},{"id":"884401257801","quantity":1},{"id":"884401257818","quantity":1},{"id":"884401257825","quantity":1},{"id":"884401257832","quantity":2},{"id":"884401257849","quantity":3},{"id":"884401257856","quantity":2},{"id":"884401257863","quantity":1},{"id":"884401257870","quantity":0},{"id":"884401257887","quantity":0},{"id":"884401257894","quantity":0},{"id":"884401257900","quantity":0}]
Nothing helps you hand out L's faster than the lightest spike in the Saucony arsenal, the Endorphin 2. This racing shoe has a new woven upper to lock in the foot for long distance comfort from Mile to 10k. Now with a more supportive spike plate, so the only thing getting tired is your competition.
Overview
4-pin spike plate
Woven upper
SSL EVA midsole
Mile-10k
Specs
Surface: Track
Water Resistant: No
Water Proof: No
Weight: 3.2 oz. | 91 g.
Cheat Sheet: check out our
technical running terms guide >
product.drawers.technology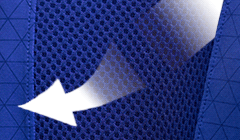 Respirer est bien, que vous soyez un humain ou une pièce d'équipement de course. Les matériaux de ce produit sont conçus pour éloigner l'humidité de la peau, afin de vous assurer une course au sec et confortable.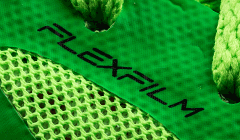 Un matériau fort et léger est moulé à la tige, ce qui permet de réduire le nombre de couches dans la chaussure. Il offre ainsi une sensation sans coutures et souple.
Piste, sentier, boue ou pavé, préparez-vous à toute éventualité avec les crampons amovibles.