La réponse. Stabilité ou coussinage? Coussinage ou stabilité? Avec le nouveau Guide ISO 2, la réponse est « oui, s'il vous plait! » La semelle intercalaire PWRFOAM et la semelle supérieure EVERUN s'allient pour un coussinage dynamique, tandis que le support médian à deux densités guide le pied tout au long de son cycle naturel de démarche. Un modèle en jacquard technique, une tige en maille respirante, une construction ISOFIT et une assise plantaire profilée FORMFIT ne représentent que quelques façons de personnaliser l'ajustement de chaussure que vous recherchez.
Overview
Successor to the Guide ISO
EVERUNTM Topsole construction for enhanced energy return and continuous cushioning throughout the run
Updated ISOFIT design creates a dynamic fit system by adapting to the shape and motion of the runner's foot
Jacquard engineered mesh upper for a dynamic, lightweight fit
FORMFIT performance contoured footbed
Reflective elements on the heel
Helpful for runners who suffer from mild to severe pronation. Check out this article about pronation to learn more
Specs
Shoe Category: Guidance
Pronation: Moderate
Cushion: Plush
Construction Type: Stability
Surface: Road, Track
Arch: Normal (Mid), Low
Water Resistant: No
Waterproof: No
Offset: 8mm

Heel Stack Height: 27mm
Forefoot Stack Height: 19mm
Weight: 10.3 oz. | 292 g.


Cheat Sheet: check out our technical running terms guide >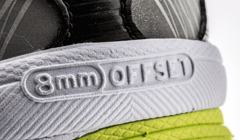 Dans ces chaussures dotées d'une déviation de 8 mm, le coussinage est distribué de façon plus uniforme entre le talon et l'avant-pied. Le résultat? Votre corps demeure dans une position plus équilibrée et confortable à chaque foulée.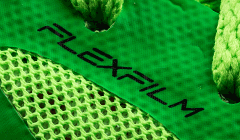 Un matériau fort et léger est moulé à la tige, ce qui permet de réduire le nombre de couches dans la chaussure. Il offre ainsi une sensation sans coutures et souple.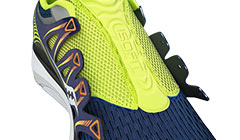 Un système d'ajustement révolutionnaire qui s'adapte au pied pour une sensation personnalisée.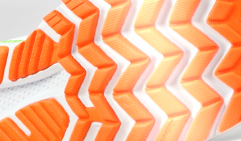 Améliore la dispersion de la force sur une plus grande surface tout en offrant une flexibilité et une adhérence optimales.