Details
[{"id":"884547386267","quantity":0},{"id":"884547386274","quantity":0},{"id":"884547386281","quantity":0},{"id":"884547386298","quantity":1},{"id":"884547386304","quantity":1},{"id":"884547386311","quantity":2},{"id":"884547386328","quantity":1},{"id":"884547386335","quantity":1},{"id":"884547386342","quantity":2},{"id":"884547386359","quantity":1},{"id":"884547386366","quantity":1},{"id":"884547386373","quantity":0},{"id":"884547386380","quantity":0},{"id":"884547386397","quantity":0},{"id":"884547386403","quantity":0},{"id":"884547386410","quantity":0},{"id":"884547386427","quantity":0},{"id":"884547386434","quantity":0},{"id":"884547386441","quantity":0},{"id":"884547386458","quantity":0},{"id":"884547386465","quantity":0},{"id":"884547386472","quantity":0},{"id":"884547386489","quantity":0},{"id":"884547386496","quantity":0},{"id":"884547386502","quantity":0},{"id":"884547386519","quantity":0},{"id":"884547386526","quantity":0},{"id":"884547386533","quantity":0}]
The Havok XC 2 builds on the legacy of the industry leading Havok XC. A lock-down bootie construction will help conquer anything the course throws at you, while the all new spike plate provides the perfect ride for race day.
Overview
6-pin spike plate
Stretch bootie construction
FLEXFILM overlays provide an enhanced fit without adding weight
SSL EVA midsole
Weight: 4.6 oz. | 130 g.
Cheat Sheet: check out our
technical running terms guide >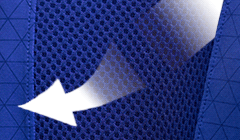 Respirer est bien, que vous soyez un humain ou une pièce d'équipement de course. Les matériaux de ce produit sont conçus pour éloigner l'humidité de la peau, afin de vous assurer une course au sec et confortable.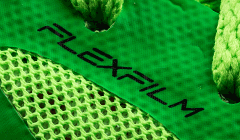 Un matériau fort et léger est moulé à la tige, ce qui permet de réduire le nombre de couches dans la chaussure. Il offre ainsi une sensation sans coutures et souple.