Details
[{"id":"801100517050","quantity":0},{"id":"801100517067","quantity":0},{"id":"801100517074","quantity":0},{"id":"801100517081","quantity":0},{"id":"801100517098","quantity":0},{"id":"801100517104","quantity":0},{"id":"801100517111","quantity":2},{"id":"801100517128","quantity":1},{"id":"801100517135","quantity":1},{"id":"801100517142","quantity":1},{"id":"801100517159","quantity":1},{"id":"801100517166","quantity":0},{"id":"801100517173","quantity":0},{"id":"801100517180","quantity":0},{"id":"884547385284","quantity":0},{"id":"884547385291","quantity":0},{"id":"884547385307","quantity":0},{"id":"884547385314","quantity":0},{"id":"884547385321","quantity":0},{"id":"884547385338","quantity":0},{"id":"884547385345","quantity":0},{"id":"884547385352","quantity":0},{"id":"884547385369","quantity":0},{"id":"884547385376","quantity":0},{"id":"884547385383","quantity":0},{"id":"884547385390","quantity":0},{"id":"884547385406","quantity":0},{"id":"884547385413","quantity":0},{"id":"884547385420","quantity":0},{"id":"884547385437","quantity":0},{"id":"884547385444","quantity":1},{"id":"884547385451","quantity":1},{"id":"884547385468","quantity":2},{"id":"884547385475","quantity":2},{"id":"884547385482","quantity":2},{"id":"884547385499","quantity":2},{"id":"884547385505","quantity":1},{"id":"884547385512","quantity":1},{"id":"884547385529","quantity":0},{"id":"884547385536","quantity":0},{"id":"884547385543","quantity":0},{"id":"884547385550","quantity":0},{"id":"884547385147","quantity":0},{"id":"884547385154","quantity":0},{"id":"884547385161","quantity":0},{"id":"884547385178","quantity":1},{"id":"884547385185","quantity":2},{"id":"884547385192","quantity":2},{"id":"884547385208","quantity":2},{"id":"884547385215","quantity":1},{"id":"884547385222","quantity":2},{"id":"884547385239","quantity":5},{"id":"884547385246","quantity":10},{"id":"884547385253","quantity":3},{"id":"884547385260","quantity":0},{"id":"884547385277","quantity":0},{"id":"801100517197","quantity":0},{"id":"801100517203","quantity":0},{"id":"801100517210","quantity":0},{"id":"801100517227","quantity":0},{"id":"801100517234","quantity":0},{"id":"801100517241","quantity":1},{"id":"801100517258","quantity":1},{"id":"801100517265","quantity":1},{"id":"801100517272","quantity":1},{"id":"801100517289","quantity":0},{"id":"801100517296","quantity":0},{"id":"801100517302","quantity":0},{"id":"801100517319","quantity":0},{"id":"801100517326","quantity":0}]
Kilkenny XC7 Spike
76,99 C$ Promo
109,99 C$
2018-10-21T05:00:21.756Z
2019-10-21T05:00:21.756Z
CAD
76,99
InStock
The all-new Kilkenny XC Spike is not only the most comfortable cross country shoe on the market, but the superior fit will have you dominating this cross country season.
Overview
Event: Cross Country
Surfaces: Grass, Trail, Gravel
Lightweight FLEXFILM overlays sprovide structure and support
4-pin Pebax® spike plate
Weight: 5.3 oz. | 150 g.
Cheat Sheet: check out our
technical running terms guide >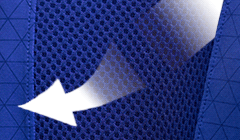 Respirer est bien, que vous soyez un humain ou une pièce d'équipement de course. Les matériaux de ce produit sont conçus pour éloigner l'humidité de la peau, afin de vous assurer une course au sec et confortable.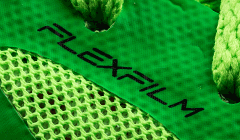 Un matériau fort et léger est moulé à la tige, ce qui permet de réduire le nombre de couches dans la chaussure. Il offre ainsi une sensation sans coutures et souple.