Details
[{"id":"884401813311","quantity":0},{"id":"884401813328","quantity":0},{"id":"884401813335","quantity":0},{"id":"884401813342","quantity":0},{"id":"884401813359","quantity":0},{"id":"884401813366","quantity":0},{"id":"884401813373","quantity":0},{"id":"884401813380","quantity":0},{"id":"884401813397","quantity":0},{"id":"884401813403","quantity":0},{"id":"884401813410","quantity":0},{"id":"884401813427","quantity":0},{"id":"884401813434","quantity":0},{"id":"884401813441","quantity":0},{"id":"884401813458","quantity":0},{"id":"884547872043","quantity":0},{"id":"884547872050","quantity":0},{"id":"884547872067","quantity":0},{"id":"884547872074","quantity":0},{"id":"884547872081","quantity":0},{"id":"884547872098","quantity":0},{"id":"884547872104","quantity":0},{"id":"884547872111","quantity":1},{"id":"884547872128","quantity":1},{"id":"884547872135","quantity":2},{"id":"884547872142","quantity":2},{"id":"884547872159","quantity":2},{"id":"884547872166","quantity":2},{"id":"886129788117","quantity":1},{"id":"884547872173","quantity":1},{"id":"886129788124","quantity":0},{"id":"886129788131","quantity":0},{"id":"886129788148","quantity":0},{"id":"884401813465","quantity":0},{"id":"884401813472","quantity":0},{"id":"884401813489","quantity":0},{"id":"884401813496","quantity":0},{"id":"884401813502","quantity":0},{"id":"884401813519","quantity":0},{"id":"884401813526","quantity":0},{"id":"884401813533","quantity":0},{"id":"884401813540","quantity":0},{"id":"884401813557","quantity":0},{"id":"884401813564","quantity":0},{"id":"884401813571","quantity":0},{"id":"884401813588","quantity":0},{"id":"884401813595","quantity":0},{"id":"884401813601","quantity":0},{"id":"884401899148","quantity":0},{"id":"884401899155","quantity":0},{"id":"884401899162","quantity":0},{"id":"884401899179","quantity":0},{"id":"884401899186","quantity":0},{"id":"884401899193","quantity":0},{"id":"884401899209","quantity":0},{"id":"884401899216","quantity":0},{"id":"884401899223","quantity":0},{"id":"884401899230","quantity":0},{"id":"884401899247","quantity":0},{"id":"884401899254","quantity":0},{"id":"884401899261","quantity":0},{"id":"884401899278","quantity":0},{"id":"884401813618","quantity":0},{"id":"884401813625","quantity":0},{"id":"884401813632","quantity":0},{"id":"884401813649","quantity":0},{"id":"884401813656","quantity":0},{"id":"884401813663","quantity":0},{"id":"884401813670","quantity":0},{"id":"884401813687","quantity":0},{"id":"884401813694","quantity":0},{"id":"884401813700","quantity":0},{"id":"884401813717","quantity":0},{"id":"884401813724","quantity":0},{"id":"884401813731","quantity":0},{"id":"884401813748","quantity":0},{"id":"884401813755","quantity":0}]
The Liteform Escape combines breathable mesh with clean textiles in a performance inspired design. This shoe is simplicity at its best with a one-piece midsole that creates an unbelievably smooth underfoot feel. FROM2U memory foam sockliner adapts to your foot for personalized comfort.
Overview
Breathable upper
FORM2U Memory Foam sockliner
Molded EVA midsole and outsole for a great ride
Specs
Shoe Category: Neutral
Pronation: Neutral
Cushion: Memory Foam
Surface: Road
Cheat Sheet: check out our
technical running terms guide >
product.drawers.technology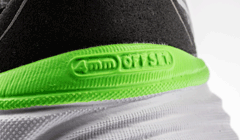 Des chaussures dotées d'une déviation de 4 mm du talon à la pointe qui offrent une sensation plus naturelle, permettant à vos pieds et à votre corps de fournir davantage d'efforts tout en se fiant moins sur le coussinage et la stabilité des chaussures.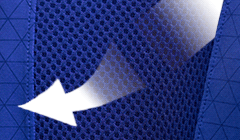 Respirer est bien, que vous soyez un humain ou une pièce d'équipement de course. Les matériaux de ce produit sont conçus pour éloigner l'humidité de la peau, afin de vous assurer une course au sec et confortable.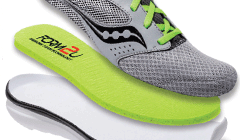 Une assise plantaire en mousse mémoire fournit un confort ultra molletonné toute la journée.