Details
[{"id":"883799388197","quantity":0},{"id":"883799388203","quantity":0},{"id":"883799388210","quantity":1},{"id":"883799388227","quantity":1},{"id":"883799388234","quantity":3},{"id":"883799388241","quantity":4},{"id":"883799388258","quantity":3},{"id":"883799388265","quantity":2},{"id":"883799388272","quantity":2},{"id":"883799388289","quantity":1},{"id":"883799388296","quantity":1},{"id":"883799388302","quantity":0},{"id":"883799388319","quantity":0},{"id":"883799388326","quantity":0},{"id":"883799387916","quantity":0},{"id":"883799387923","quantity":0},{"id":"883799387930","quantity":0},{"id":"883799387947","quantity":1},{"id":"883799387954","quantity":1},{"id":"883799387961","quantity":2},{"id":"883799387978","quantity":2},{"id":"883799387985","quantity":2},{"id":"883799387992","quantity":1},{"id":"883799388005","quantity":1},{"id":"883799388012","quantity":1},{"id":"883799388029","quantity":0},{"id":"883799388036","quantity":0},{"id":"883799388043","quantity":0},{"id":"883799387770","quantity":0},{"id":"883799387787","quantity":0},{"id":"883799387794","quantity":0},{"id":"883799387800","quantity":0},{"id":"883799387817","quantity":0},{"id":"883799387824","quantity":0},{"id":"883799387831","quantity":0},{"id":"883799387848","quantity":0},{"id":"883799387855","quantity":0},{"id":"883799387862","quantity":0},{"id":"883799387879","quantity":0},{"id":"883799387886","quantity":0},{"id":"883799387893","quantity":0},{"id":"883799387909","quantity":0}]
Road warrior and gym sidekick at heart, the Liteform Prowess is no stranger to standing out on your day off. Engineering lightweight rides with comfortable cushioning is half of it. Looking good on and off the pavement is another.
Overview
Performance mesh upper for comfort and breathability
FORM2U Memory Foam sockliner
Molded EVA midsole and outsole for a great ride
Refined TRI-FLEX outsole design provides greater ground contact and flexibility
Specs
Shoe Category: Neutral
Pronation: Neutral
Cushion: Memory Foam
Surface: Road
Cheat Sheet: check out our
technical running terms guide >
product.drawers.technology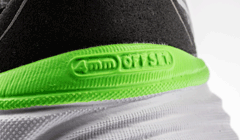 Des chaussures dotées d'une déviation de 4 mm du talon à la pointe qui offrent une sensation plus naturelle, permettant à vos pieds et à votre corps de fournir davantage d'efforts tout en se fiant moins sur le coussinage et la stabilité des chaussures.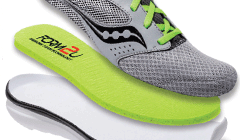 Une assise plantaire en mousse mémoire fournit un confort ultra molletonné toute la journée.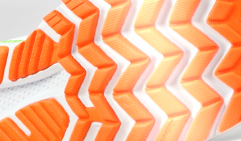 Améliore la dispersion de la force sur une plus grande surface tout en offrant une flexibilité et une adhérence optimales.