Details
[{"id":"884547881984","quantity":0},{"id":"884547881991","quantity":0},{"id":"884547882004","quantity":2},{"id":"884547882011","quantity":2},{"id":"884547882028","quantity":4},{"id":"884547882035","quantity":4},{"id":"884547882042","quantity":8},{"id":"884547882059","quantity":13},{"id":"884547882066","quantity":4},{"id":"884547882073","quantity":3},{"id":"884547882080","quantity":7},{"id":"884547882097","quantity":0},{"id":"884547882103","quantity":1},{"id":"884547882110","quantity":0},{"id":"884547882127","quantity":0}]
Outwit the elements.
Setting the pace for off-road versatility, the Peregrine 8 GTX is adaptable across any terrain coutresy of the ultra-grippy PWRTRAC outsole. The GORE-TEX upper provides weather protection and durability, while the full-length EVERUN Topsole cushions every footstrike with a resilient, energized ride.
OVERVIEW
EVERUN Topsole
GORE-TEX® upper
PWRFOAM Midsole
6.0mm outsole lugs
SPECS
WEIGHT: WOMEN 263g
OFFSET: 4mm (22.5/18.5)

product.drawers.technology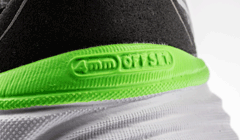 Des chaussures dotées d'une déviation de 4 mm du talon à la pointe qui offrent une sensation plus naturelle, permettant à vos pieds et à votre corps de fournir davantage d'efforts tout en se fiant moins sur le coussinage et la stabilité des chaussures.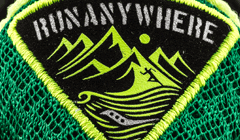 Les semelles extérieures à forte adhérence, les revêtements protecteurs et la construction robuste augmentent la performance de notre gamme RunAnyWhere d'un cran. C'est ce qui arrive lorsque de vrais coureurs conçoivent des chaussures de sentier.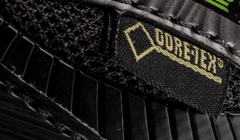 Grâce à leur garantie Guaranteed to keep you dryMD, les tissus GORE-TEX vous protègent de l'eau et maintiennent la respirabilité pendant votre entraînement. Il y a de quoi mettre les flaques d'eau à l'épreuve.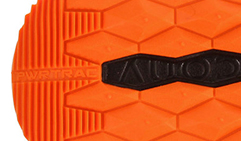 Un caoutchouc épais et durable offrant une adhérence et une résistance au frottement exceptionnelles.