Details
[{"id":"884401800014","quantity":1},{"id":"884401800021","quantity":0},{"id":"884401800038","quantity":0},{"id":"884401800045","quantity":0},{"id":"884401800052","quantity":0},{"id":"884401800069","quantity":0},{"id":"884401800076","quantity":0},{"id":"884401800083","quantity":0},{"id":"884401800090","quantity":0},{"id":"884401800106","quantity":0},{"id":"884401800113","quantity":0},{"id":"884401800120","quantity":0},{"id":"884401800137","quantity":0},{"id":"884401800144","quantity":0},{"id":"884401800151","quantity":0},{"id":"884401799868","quantity":0},{"id":"884401799875","quantity":0},{"id":"884401799882","quantity":0},{"id":"884401799899","quantity":0},{"id":"884401799905","quantity":0},{"id":"884401799912","quantity":0},{"id":"884401799929","quantity":0},{"id":"884401799936","quantity":0},{"id":"884401799943","quantity":0},{"id":"884401799950","quantity":0},{"id":"884401799967","quantity":0},{"id":"884401799974","quantity":0},{"id":"884401799981","quantity":0},{"id":"884401799998","quantity":0},{"id":"884401800007","quantity":0},{"id":"884401799561","quantity":0},{"id":"884401799578","quantity":0},{"id":"884401799585","quantity":1},{"id":"884401799592","quantity":0},{"id":"884401799608","quantity":0},{"id":"884401799615","quantity":0},{"id":"884401799622","quantity":0},{"id":"884401799639","quantity":0},{"id":"884401799646","quantity":0},{"id":"884401799653","quantity":0},{"id":"884401799660","quantity":0},{"id":"884401799677","quantity":0},{"id":"884401799684","quantity":0},{"id":"884401799691","quantity":0},{"id":"884401799707","quantity":0},{"id":"884401799714","quantity":0},{"id":"884401799721","quantity":0},{"id":"884401799738","quantity":0},{"id":"884401799745","quantity":0},{"id":"884401799752","quantity":0},{"id":"884401799769","quantity":0},{"id":"884401799776","quantity":0},{"id":"884401799783","quantity":0},{"id":"884401799790","quantity":0},{"id":"884401799806","quantity":0},{"id":"884401799813","quantity":0},{"id":"884401799820","quantity":0},{"id":"884401799837","quantity":0},{"id":"884401799844","quantity":0},{"id":"884401799851","quantity":0},{"id":"883799372677","quantity":0},{"id":"883799372684","quantity":0},{"id":"883799372691","quantity":0},{"id":"883799372707","quantity":0},{"id":"883799372714","quantity":0},{"id":"883799372721","quantity":0},{"id":"883799372738","quantity":0},{"id":"883799372745","quantity":0},{"id":"883799372752","quantity":0},{"id":"883799372769","quantity":0},{"id":"883799372776","quantity":0},{"id":"883799372783","quantity":0},{"id":"883799372790","quantity":0},{"id":"883799372806","quantity":0},{"id":"883799372813","quantity":0},{"id":"883799373278","quantity":0},{"id":"883799373285","quantity":0},{"id":"883799373292","quantity":0},{"id":"883799373308","quantity":0},{"id":"883799373315","quantity":0},{"id":"883799373322","quantity":0},{"id":"883799373339","quantity":0},{"id":"883799373346","quantity":0},{"id":"883799373353","quantity":0},{"id":"883799373360","quantity":0},{"id":"883799373377","quantity":0},{"id":"883799373384","quantity":0},{"id":"883799373391","quantity":0},{"id":"883799373407","quantity":0},{"id":"883799373414","quantity":0},{"id":"883799373575","quantity":0},{"id":"883799373582","quantity":0},{"id":"883799373599","quantity":0},{"id":"883799373605","quantity":0},{"id":"883799373612","quantity":0},{"id":"883799373629","quantity":0},{"id":"883799373636","quantity":0},{"id":"883799373643","quantity":0},{"id":"883799373650","quantity":0},{"id":"883799373667","quantity":0},{"id":"883799373674","quantity":0},{"id":"883799373681","quantity":0},{"id":"883799373698","quantity":0},{"id":"883799373704","quantity":0},{"id":"883799373711","quantity":0},{"id":"883799373124","quantity":0},{"id":"883799373131","quantity":0},{"id":"883799373148","quantity":0},{"id":"883799373155","quantity":0},{"id":"883799373162","quantity":0},{"id":"883799373179","quantity":0},{"id":"883799373186","quantity":0},{"id":"883799373193","quantity":0},{"id":"883799373209","quantity":0},{"id":"883799373216","quantity":0},{"id":"883799373223","quantity":0},{"id":"883799373230","quantity":0},{"id":"883799373247","quantity":0},{"id":"883799373254","quantity":0},{"id":"883799373261","quantity":0},{"id":"883799373421","quantity":0},{"id":"883799373438","quantity":0},{"id":"883799373445","quantity":0},{"id":"883799373452","quantity":0},{"id":"883799373469","quantity":0},{"id":"883799373476","quantity":0},{"id":"883799373483","quantity":0},{"id":"883799373490","quantity":0},{"id":"883799373506","quantity":0},{"id":"883799373513","quantity":0},{"id":"883799373520","quantity":0},{"id":"883799373537","quantity":0},{"id":"883799373544","quantity":0},{"id":"883799373551","quantity":0},{"id":"883799373568","quantity":0}]
Ride 10
98,00 € Reduziert
140,00 €
2018-09-26T11:53:15.405Z
2019-09-26T11:53:15.405Z
EUR
98,00
InStock
Die 10. Auflage des Ride bietet viel Innovation, während das Lauferlebnis mit dem neutralen Laufschuh gewohnt legendär bleibt. Das brandneue, Engineered Mash Obermaterial, der gewebte Fersenschaft und das modernisierte Design mit TRI-FLEX-Außensohle sorgen dafür, dass der Ride 10 sich bei jedem Schritt mitbewegt und für Dämpfung sorgt. Mache jeden Lauf zu etwas Besonderem mit dem brandneuen Ride! Runner's World ist ein eingetragenes Warenzeichen von Rodale, Inc. Alle Rechte vorbehalten
Übersicht
Nachfolger des Ride 9
Hochentwickeltes Obermaterial aus Engineered Mesh für einen dynamischen und angenehmen Sitz
Das gewebte Fersenelement sorgt mit Struktur und Halt für einen festen Sitz
EVERUNTM Topsole-Konstruktion für eine verbesserte Energierückgabe und kontinuierliche Dämpfung während des gesamten Laufs
Das Design der TRI-FLEX-Außensohle sorgt für besseren Bodenkontakt und optimale Flexibilität
Auszeichnungen: Runner's World Best Update, Sommer 2017
Spezifikationen
Schuhkategorie: Neutral
Pronation: Neutral
Dämpfung: Moderat
Konstruktionsart: Neutral
Untergrund: Straße, Laufbahn
Fußgewölbe: Normal (mittel)
Wasserabweisend: Nein
Wasserfest: Nein
Sprengung: 8 mm
Gewicht: 9,5 oz | 269 g
Spickzettel: Sieh Dir unseren
Leitfaden zu Laufschuhbegriffen
an>
Die Dämpfung wird bei Schuhen mit 8 mm-Sprengung gleichmäßiger zwischen Ferse und Vorderfuß verteilt. Das Ergebnis? Dein Körper bleibt bei jedem Fußauftritt in einer ausgewogenen und komfortablen Position.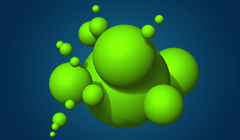 Ein Durchbruch auf dem Gebiet der Dämpfung. Schwungvoller und dynamischer mit angenehmerem Aufkommen und stärkerem Abstoß.
Das stabile, leichte Material ist mit dem Obermaterial verschmolzen, wodurch der Schuh mit weniger Lagen auskommt. Das Ergebnis ist ein nahtloses, flexibles Tragegefühl.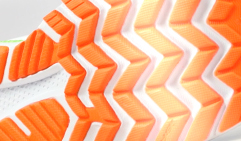 Bessere Kräfteverteilung über eine größere Oberfläche bei gleichzeitiger optimaler Flexibilität und Rutschfestigkeit.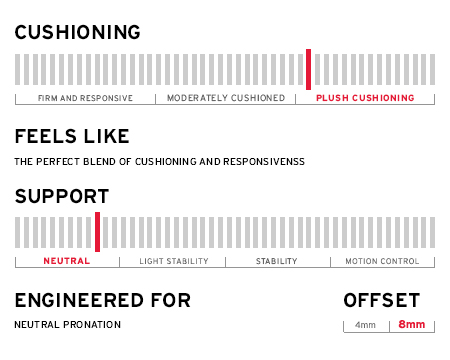 Cushioning
The underfoot feel and amount of impact protection provided by the compressing materials between the foot and running surface.
Support
The level of pronation control built into the shoe. Pronation is the inward rolling of the ankle through the gait cycle.
Offset
The difference in height between the heel thickness and forefoot thickness of the shoe.