Women's Endorphin Pro 3
Sale Price
€ 175,00
Original price:
€ 250,00
Images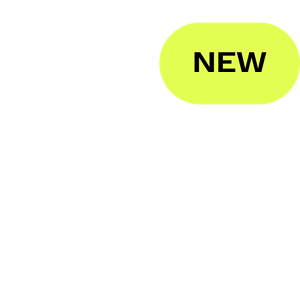 How it compares
Elite

Pro 3

Speed 3

Shift 3

Edge

Support Level
Neutral
Neutral
Neutral
Slight support
Neutral
Best for
Racing
Races and fast
workouts
Speed workouts and
fast running
Everyday training
Trail running and racing
Cushioning
Light and fast
Light and fast
Light and fast
Maximum cushioning
Responsive and fast
Plate
Articulated carbon plate
Carbon-fiber plate
Winged nylon plate
Non-plated
Carbitex™ MonoFlex,
carbon-fiber plate
Offset
8mm (39.5mm/31.5mm)
8mm (39.5/31.5mm)
8mm (36/28mm)
4mm (39/35mm)
6mm (35/29mm)
Weight
Women 6.5 (185g)
Men 7.2oz (204g)
Women 6.2oz (176g)
Men 7.2oz (204g)
Women 7.2oz (204g)
Men 8.1oz (229g)
Women 8.1oz (229g)
Men 9.4oz (266g)
Women 7.8oz (221g)
Men 9.0oz (255g)
Product Details
Lace 'em or chase 'em.
It's speed over everything when you lace up the Endorphin Pro 3. Designed with a carbon-fiber plate and an even thicker stack of PWRRUNPB foam cushioning, you get more pop underfoot for the ultimate go-fast experience.
Features & Benefits
Max stack PWRRUNPB, an elite-level technology best known for its responsiveness, meaning it quickly returns energy to the runner with each footstrike
S-curve carbon-fiber plate designed to facilitate a more efficient energy transfer from heel strike to toe-off, giving a spring effect to every step
SPEEDROLL Technology encourages a smoother and easier run by helping you roll from heel to toe with less effort so you can faster, not harder
FORMFIT design hugs every part of your foot while allowing full natural movement for a personalized fit
XT-900 rubber for durability and traction, gripping the road to keep you moving forward
Suitable for racing, tempo running or interval training, road running, and various types of fast running
SPECS
Sustainability: This style is vegan and contains recycled materials
Category: Neutral
Heel-to-toe Offset: 8mm (39.5mm heel/31.5mm forefoot)
Weight: Women's 6.2 oz (176g)