Great traction and rugged protection around the foot make the Excursion TR11 ready to tackle the trails. With an updated knit mesh design, this neutral trail running shoe keeps out debris while being comfortable and wearable for all day use. A waterproof GORE-TEX slip-lasted construction ensures your feet stay dry in even the rainiest conditions. It's great for hiking too!
Overview
Successor to the Excursion TR10
Knit mesh provides protection with a wearable design
Outsole lugs provide great traction and underfoot protection
Heel GRID system provides long lasting cushioning
GORE-TEX upper for breathable, waterproof protection
Specs
Shoe Category: Trail
Pronation: Neutral
Cushion: Moderate
Construction Type: Neutral
Surface: Trail
Arch: High, Normal (Mid)
Water Resistant: No
Waterproof: Yes
Offset: 8mm

Heel Stack Height: 24.5mm
Forefoot Stack Height: 16.5mm
Weight: 11.7 oz. | 332 g.


Cheat Sheet: check out our technical running terms guide >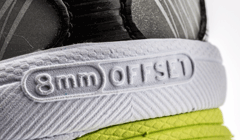 Cushioning is distributed more evenly between the heel and forefoot in shoes with an 8mm offset. The result? Your body stays in a more balanced and comfortable position with every foot strike.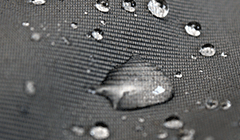 Staying dry is the name of the game in inclement weather. Rain beads off so you can run on.