Details
Women's Endorphin MD4
$34.99 Sale
$100.00
2018-11-18T21:40:13.510Z
2019-11-18T21:40:13.510Z
USD
34.99
InStock
The Endorphin MD4 is a racing shoe that pushes you ahead of the middle distance pack thanks to a 6-pin spike plate that's sure to keep you on your toes from starting gun to finish line.
OVERVIEW
SSL EVA a thin midsole for optimal cushioning
FLEXFILM a thin upper keeps your foot in place
Prbax a 6-pin spike plate provides unrelenting grip on the track
Technology
FLEXFILM
Lightweight breathable mesh
Compression model SSL EVA
6-pin Pebax® spike plate
Weight: 2.8 oz. | 79 g.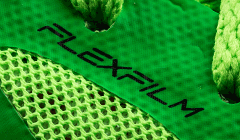 A strong, lightweight material is melded to the upper, which allows for fewer layers in the shoe. The result is a seamless, flexible feel.
Track, trail, mud or pavement, be ready for anything with removable spikes.