Men's Endorphin Shift 3
Sale Price
$104.95
Original price:
$150.00
Images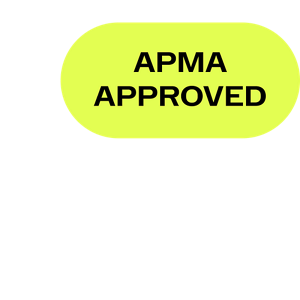 How it compares
Compare line of Endorphin shoes.

Elite

Pro 3

Speed 3

Shift 3

Edge

Best if used for
Racing
Fastest tempo
training and races
Everyday tempo
training
Everyday recovery training
Trail racing
Experience
Ridiculous rebound and aggressive on your toes
Snappy on your
toes feeling
Softer and more flexible feel for everyday speed
Pampered protection with forward momentum
On-the-edge momentum
for off-road champions.
Foam Cushioning
PWRRUN HG
PWRRUN PB
PWRRUN PB
PWRRUN
PWRRUN PB
Plate
Articulated
carbon plate
Carbon-fiber plate
Winged nylon plate
Non-plated
Carbitex™ MonoFlex,
carbon-fiber plate
Offset
8mm (39.5/31.5mm)
8mm (39.5/31.5mm)
8mm (36/28mm)
4mm (39/35mm)
6mm (35/29mm)
Weight
Women 6.5oz (185g)
Men 7.2oz (204g)
Women 6.2oz (176g)
Men 7.2oz (204g)
Women 7.2oz (204g)
Men 8.1oz (229g)
Women 8.1oz (229g)
Men 9.4oz (266g)
Women 7.8oz (221g)
Men 9.0oz (255g)
Product Details
Feel-good cushioning and speed.
Every run gets better in the Endorphin Shift 3. Stacked with PWRRUN cushioning for comfort, it uses enough foam to help you transition effortlessly from week to weekend. This is a shoe that can keep up no matter the workout.
Features & Benefits
SPEEDROLL Technology encourages a smoother and easier run by helping you roll from heel to toe with less effort so can run faster, not harder
XT-900 rubber for durability and traction, gripping the road to keep you moving forward
FORMFIT design hugs every part of your foot while allowing full natural movement for a personalized fit
A centralized Torsional heel groove provides a more natural and comfortable transition from touch down to toe off
A lighter weight and more Streamlined heel clip provides stability and support that won't weigh you down
PWRRUN+ sockliner for comfort and cushion
APMA Certified - The American Podiatric Medical Association, APMA Seal of Approval/Acceptance Program recognizes products that have been found beneficial to foot health
Suitable for everyday or recovery runs, long distance running, road running, and walking or casual use
SPECS
Category: Structured Cushioning
Heel-to-toe Offset: 4mm (39mm heel/35mm forefoot)
Weight: Men's 9.4 oz. (266g)