Details
SWIFT ARMWARMERS W/MITT
$9.99 Sale
$30.00
2018-07-23T11:31:07.465Z
2019-07-23T11:31:07.465Z
USD
9.99
InStock
Maybe it's time your arms got a hug. Soft and stretchy, they surround your arms and keep them warm, while the stripes and polka dots keep them stylish.
Overview
Pack leaders with extra personality will love our Swift Armwarmers
Soft and stretchy lightweight stripes & polka dots keep you warm and stylish
Convertible mitt-cuffs mean your hands stay warm
Encased elastic at top keeps hem in place
Specs
Designed For: Running
Temperature Range: 40F to 65F
Number of Pockets: 0
Waterproof: No
Water Resistant: No
Windproof: No
Care Instructions: Machine washable, hang to dry
Fabric Breakdown: Versa Knit (93% Polyester, 7% Spandex)
Breathing is good, whether you're a human or a piece of running gear. The materials in this product are designed to move moisture away from the skin, to keep you running dry and comfortable.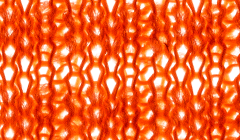 Sweat can cling to your skin and clothes, making you cold, clammy or just plain uncomfortable. Wicking materials move sweat away from your skin. Problem solved.