Is it a polka dot day? Or a stripe day? The choice is yours with the reversible Swift Skull Cap, which is warm, soft, and lightweight.
Overview
Warm, soft, lightweight hat doesn't skimp on style, with a reversible stripe or polka dot option to help you customize your look
Exceptional stretch means it fits tight to the head and covers the ears
Reflective logos for extra visibility
Specs
Designed For: Running, Lifestyle
Temperature Range: 40F and Below
Number of Pockets: 0
Waterproof: No
Water Resistant: No
Windproof: No
Care Instructions: Machine washable, hang to dry
Fabric Breakdown: Versa Knit (93% Polyester, 7% Spandex)
Breathing is good, whether you're a human or a piece of running gear. The materials in this product are designed to move moisture away from the skin, to keep you running dry and comfortable.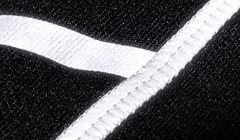 Running at all hours? Then you need to be seen. Strategically placed reflective detailing allows others to detect your movement from a distance.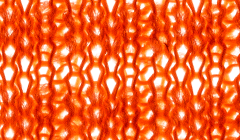 Sweat can cling to your skin and clothes, making you cold, clammy or just plain uncomfortable. Wicking materials move sweat away from your skin. Problem solved.