Men's Triumph 20
Images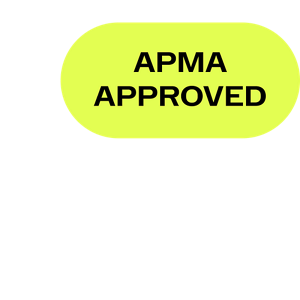 Upgrades you will love
CLOUD-LIKE CUSHIONING
Lightest-ever PWRRUN+ foam cushioning, but with even more pop.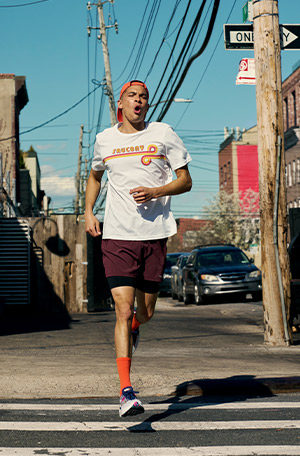 comfort to go
With a completely new upper and lacing design, you can step into a shoe that feels like it was made just for you.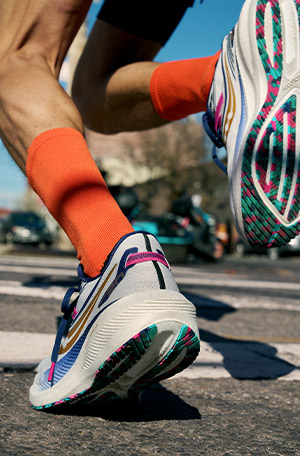 brand new ride
Updated geometry for a perfectly balanced feel.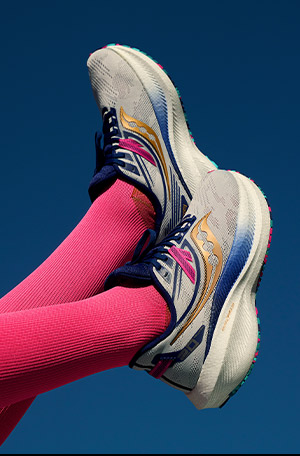 triumph 20
ride 15
guide 15
kinvara 13
SUPPORT LEVEL
Neutral
Neutral
Stability
Neutral
best if used for
Everyday Training
Long Distances
All Purpose Running
Everyday Walking
All Purpose Running
Everyday Walking
Speed Workouts
Races Days
cushioning
Maximum Comfort
Soft, Comfortable, Easy
Soft, Smooth, Steady
Super light and fast
offset
10mm (37mm /27 mm)
8mm (35mm/27mm)
8mm (35mm/27mm)
4mm (28.5mm/24.5mm)
WEIGHT
Women 8.6oz(244g)
Men 9.7oz (275g)
Women 7.8oz (221g)
Men 8.8oz (255)
Women 8.2oz (235)
Men 9.5oz (269)
Women 6.2oz (184g)
Men 7.2oz (213g)
Product Details
Runs like a dream.
Gear up for a run you don't even have to think about (if you don't want to). With the Triumph 20, every detail supports maximum comfort and softness that lasts.
Features & Benefits
New PWRRUN+ foam cushioning is softer and lighter than ever before
Newly updated geometry gives you more cushion underfoot and a smooth, rocker feel
Fit details help you lock in the perfect feel without added pressure
Durable outsole rubber
APMA Certified - The American Podiatric Medical Association, APMA Seal of Approval/Acceptance Program recognizes products that have been found beneficial to foot health and of significant value when used in a consistently applied program of daily foot care and regular professional treatment.
SPECS
Sustainability: This style is vegan and contains recycled materials
Category: Neutral
Heel-to-toe Offset: 10mm (37mm heel/27mm forefoot)
Weight: Men's 9.7 oz. (274g)