A light and responsive racing shoe might be just what you need to snag that qualifying time. Lace up the Type A6 if you're ready to find out.
Overview
Improved lightweight FLEXFILM overlays for better support
Water drainage ports to quickly remove water
SSL EVA midsole for extra comfort
XT-900 traction outsole with IBR+
Awarded: Go Outside Brazil Best Competition Shoe, Fall 2014
Specs
Surface: Road, Track, Cross Country
Offset: 4mm

Heel Stack Height: 16mm
Forefoot Stack Height: 12mm
Weight: 5.2 oz. | 147 g.
Cheat Sheet: technical running term help!
Visit our glossary >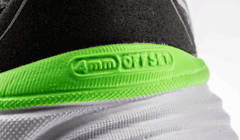 Shoes with a 4mm heel-to-toe offset deliver a more natural ride, letting your feet and body do more work while relying less on the shoes' cushioning and stability features.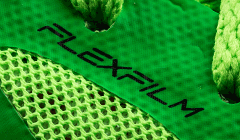 A strong, lightweight material is melded to the upper, which allows for fewer layers in the shoe. The result is a seamless, flexible feel.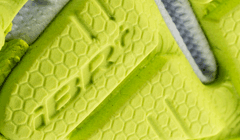 iBR+ is a supremely lightweight but durable outsole rubber that enhances your shoe's other cushioning elements.
TYPE A6 INFOGRAPH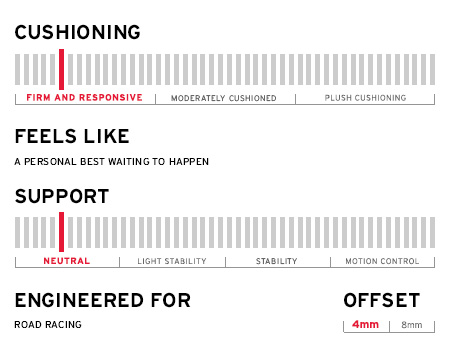 Cushioning
The underfoot feel and amount of impact protection provided by the compressing materials between the foot and running surface.
Support
The level of pronation control built into the shoe. Pronation is the inward rolling of the ankle through the gait cycle.
Offset
The difference in height between the heel thickness and forefoot thickness of the shoe.