Details
[{"id":"646881827598","quantity":0},{"id":"646881827581","quantity":0},{"id":"646881827574","quantity":0},{"id":"646881827604","quantity":0},{"id":"646881827611","quantity":5}]
Vitarun Tight
$53.99 Sale
$90.00
2018-10-16T11:19:33.838Z
2019-10-16T11:19:33.838Z
USD
53.99
InStock
Presenting the solution to a very old problem: lousy weather. Stay warm and dry with the wind and waterproof protection of the Vitarun Tight.
Overview
Wind and waterproof FlexShell on the front legs and at the back calf keeps nasty weather at bay
Soft, ultra-breathable fleece lining and wicks sweat and feels great
Center back zip storage pocket with waterproof lining keeps all your essentials secure
Elastic waist with internal drawstring
30" inseam, with zippers at lower legs for quick changing, and grippers to keep your tights in place
Specs
Fabric Breakdown: Recon Flex Shell + Drylete 2.0 (92% Polyester, 8% Spandex)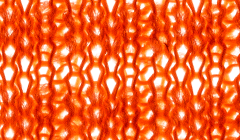 Sweat can cling to your skin and clothes, making you cold, clammy or just plain uncomfortable. Wicking materials move sweat away from your skin. Problem solved.