A lighter
footprint
for
the good
of the planet.
At Saucony, we exist to empower the
human spirit through running, and
quite simply, the future of our sport
depends on the future of our planet.
Dedicated to sustainability, we're
constantly innovating in order to
create
the best performance and
lifestyle footwear and apparel, all
with the
lightest footprint possible.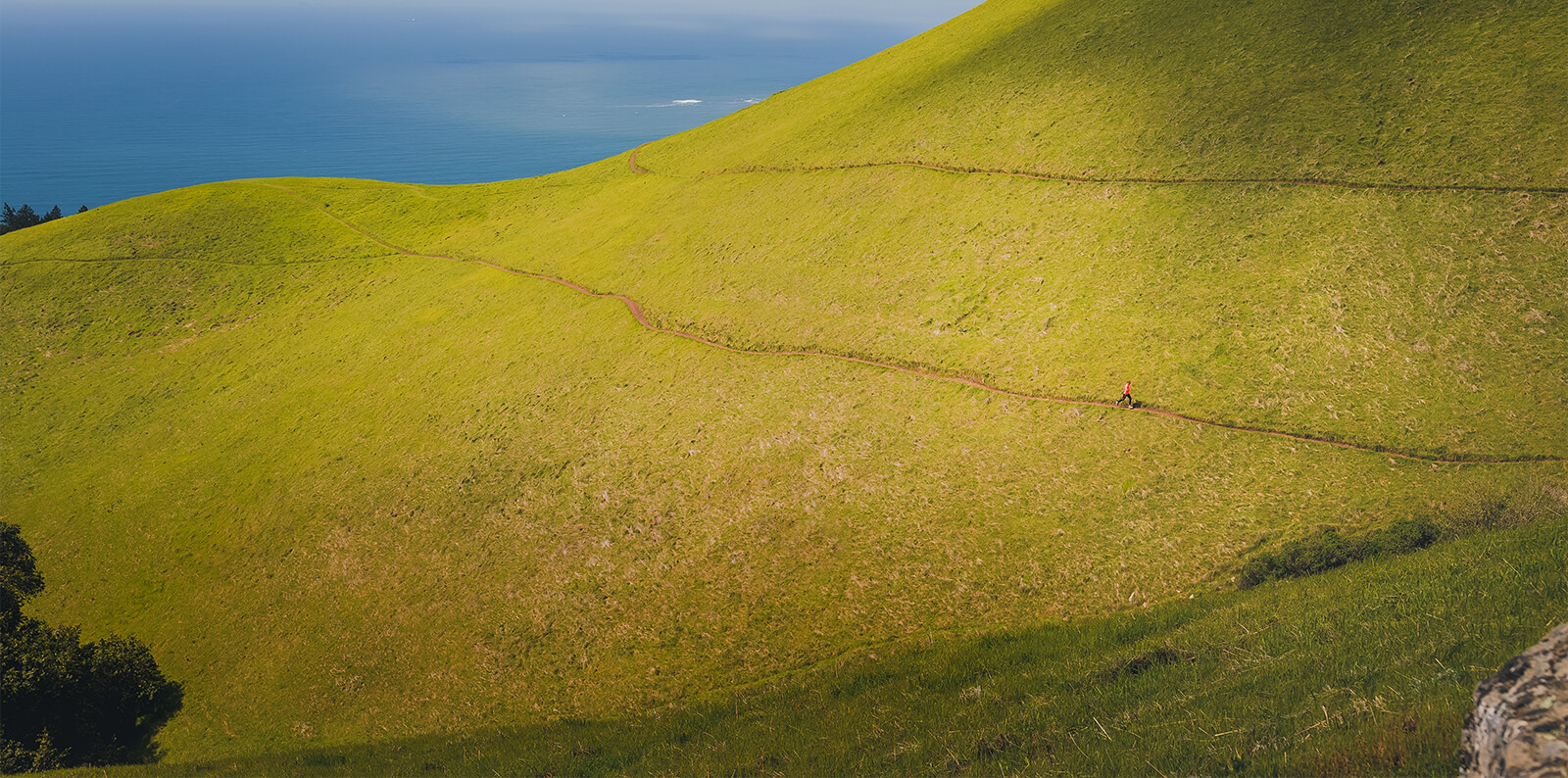 The starting line
This isn't a marathon or a sprint, but you could
call it the most
important race of our lives.
While our work isn't limited to these three
areas, focusing here first has helped us take
big strides forward while
laying a foundation
for continual progress.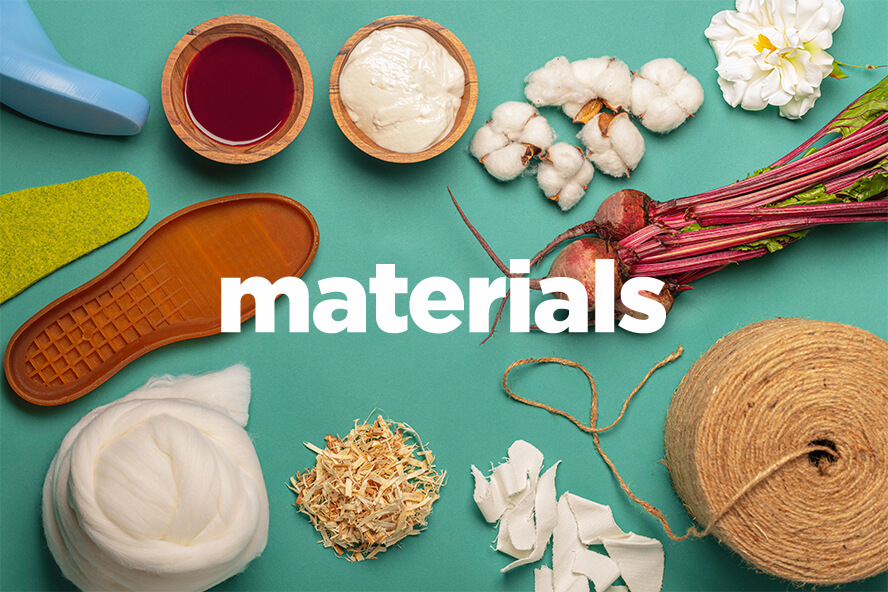 We know that plastic
weighs
heavily
on the environment.
Many synthetic materials used in footwear and apparel, like
polyester and TPU, are considered plastic, which means that
discarded gear can remain in landfills for far too long.
Because of this, we're trying to minimize our footprint by
using less virgin plastic and more recycled, natural, or other
eco-friendly materials wherever possible.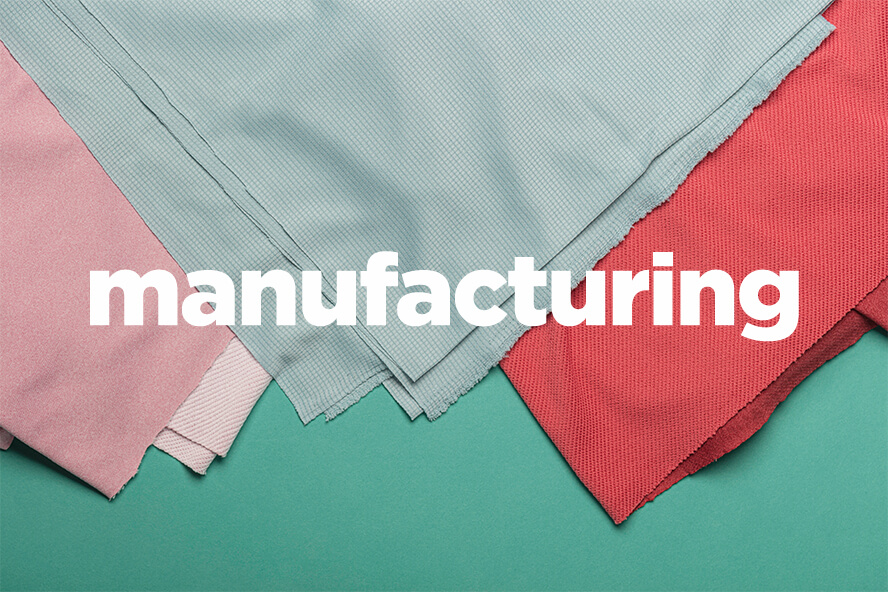 The way we make things
matters
as much
as what's in them.
By ensuring our high performance and durability standards,
you can use our products for a good long time, and even
extend their life by repurposing them for other activities or
donating when you're done with them.
Our membership in the Sustainable Apparel Coalition — the
apparel, footwear, and textile industry's leading alliance for
sustainable production — helps us use data to address
inefficiencies, improve sustainability performance, and
achieve the transparency we know is important to you.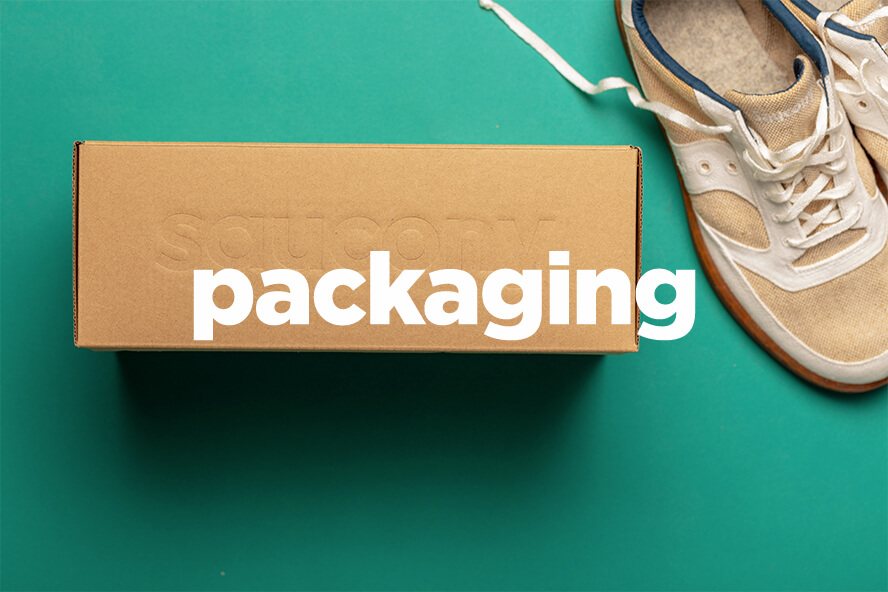 First impressions
are everything.
Our teams have been working to incorporate more
sustainable and recycled content into everything from
our hangtags to our shoeboxes, all so that what's on
the outside is as good as what's inside.
Because we know there's strength in numbers, we've
joined prAna's Responsible Packaging Movement to
accelerate the work we're doing to create less wasteful,
lower-impact packaging for both consumer goods and
production samples.

The proof
is in the products.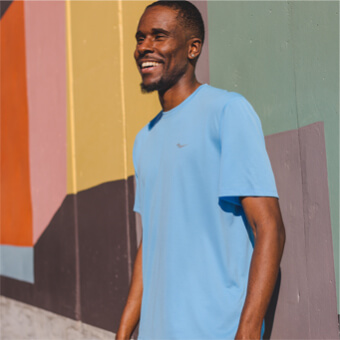 Did you know that nearly all of the
styles in our apparel collection
contain either recycled or more
sustainable content?
We're constantly evolving our
materials library with a focus on
sustainable alternatives that fit, feel,
and perform beautifully.
Look for materials like recycled
polyester, recycled nylon and
organic cotton on our hangtags and
know that you can run well and feel
good about your gear.
Since fewer new things is better for
the environment, we engineer our
apparel to provide long-lasting
comfort and performance,
maximizing its lifespan in an effort
to minimize your need to replace it.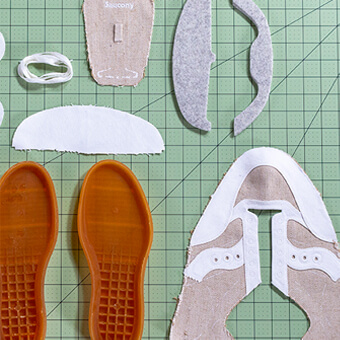 We've been prioritizing the use
of recycled content in our footwear,
but we aren't stopping there.
We aim to use up to 100% recycled
content for performance upper
textiles, collar linings, and shoelaces,
and starting in Autumn 2021, every
new performance style will include
recycled content.
The new 100% natural Jazz Court
RFG is made with only seven
renewable, eco-friendly materials and
has itself been a study in sustainable
design and manufacturing.
Ongoing research and innovation
will help us find more sustainable
performance midsole and outsole
technologies, and get us closer to our
big goal of excluding virgin plastic
from our products altogether.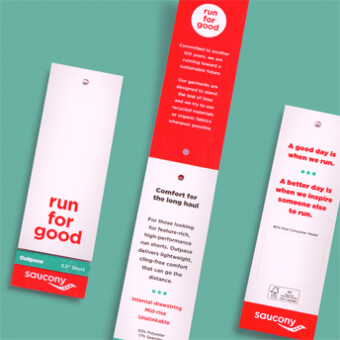 When it comes to packaging,
even the little things can make
a big difference.
Our hangtags are 80%
post-consumer waste and 20%
Forest Stewardship Council
(FSC) — certified paper stock from
responsibly managed forests.
Our performance shoebox is made
from a combo of 100% and 85%
recycled paper, and we're working
toward 100% top to bottom.
The shoebox for the Jazz Court
RFG? Ink-free, shippable, 100%
recycled, and a sign of more good
things to come.