Originally released in 1994, the Aya was pitched at the 'fleet of feet that want to fly!'
Shop The Collection
Aya
The lightweight road racer and long-distance specialist was radical departure from Saucony's traditional design methodology.
The tongue featured a cryptic 'Aya' logo that references several mythological interpretations of the aristocratic name.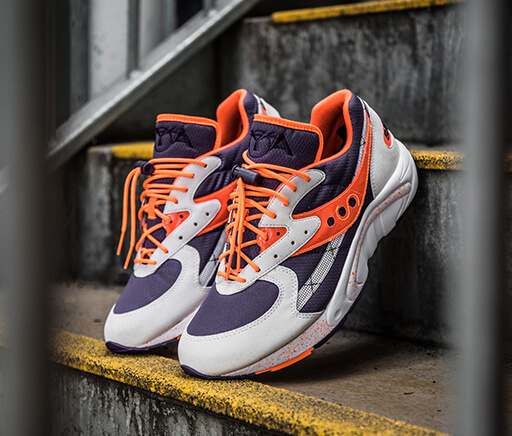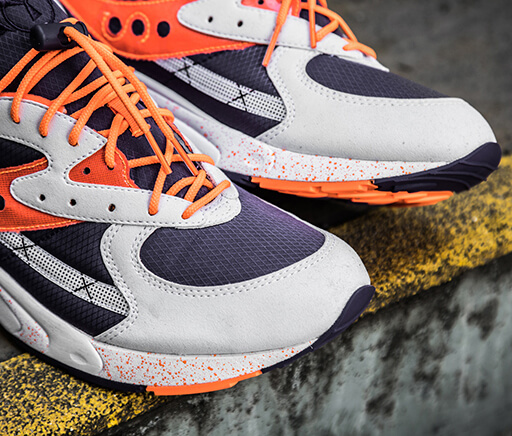 Technology Focused
The most distinctive Aya design feature is the woven stability strip that runs from the ankles to the toes to reinforce the lightweight upper.
The midsole was based on a foundation of Maxlite EVA foam, with Saucony's 'Ionic' cushioning system added at the rear for extra bounce, while the heels featured 'Radical Decelerator' devices and Stytherm counters.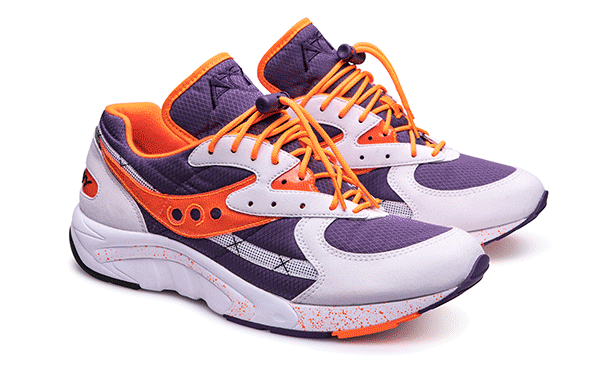 Flash Purple & Fire Red
The signature colour scheme of 'Flash Purple' and 'Fire Red' was a vivid combination that proved unusually telegenic.