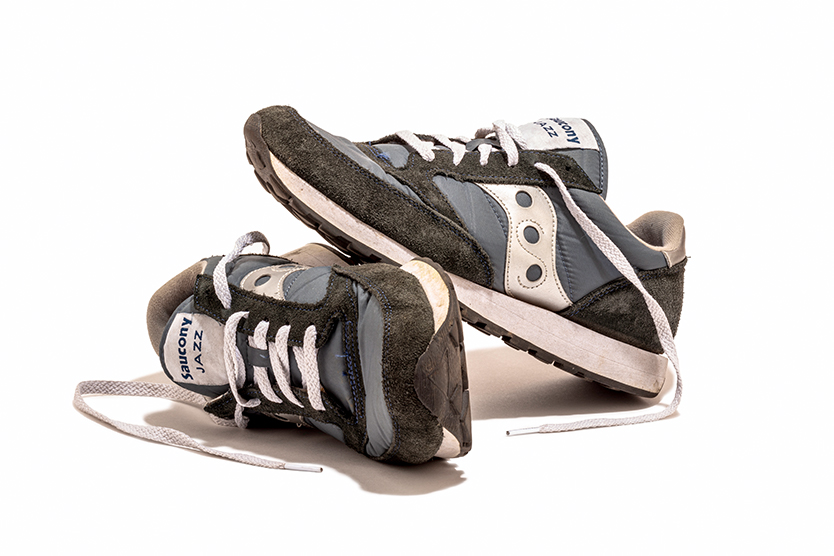 Jazz
The creation of the Jazz trainer brought Saucony back to its initial ambition of producing the finest footwear in the world. A classic running low-top silhouette, the Jazz was declared the "best quality" running trainer of the 1980's and is a testament to the quality that remains Saucony's most coveted model to this day.
From The Archives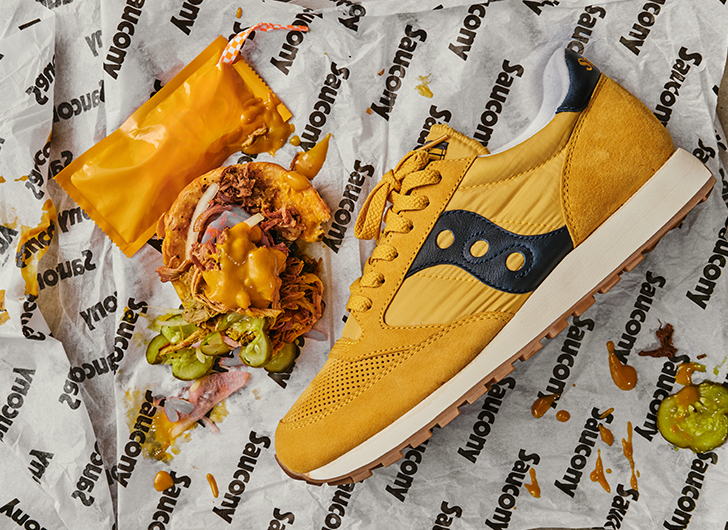 Carolina Mustard Jazz — 2019
Designed by Sneaker CHS for National Carolina Mustard Day, the Jazz Original Vintage celebrates the lowcountry's native mustard-based BBQ sauce. A yellow nylon mixed with a premium suede upper served as a natural inspiration for the traditional South Carolina cuisine.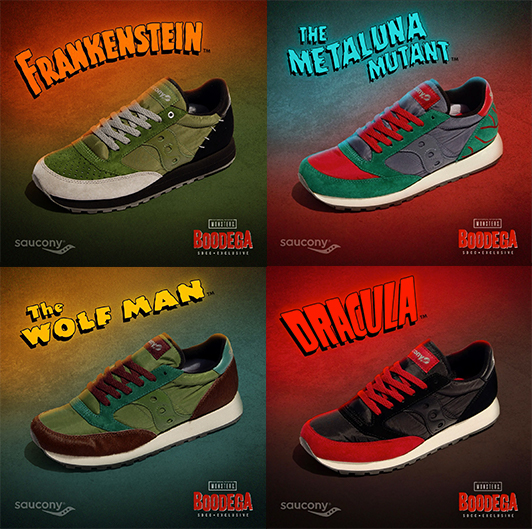 Universal Monsters Jazz — 2018
Released in 2018 Saucony teamed up with Super 7 to release a hyper-limited run of only 12 pairs each of Universal Monsters Jazz Original during San Diego Comic Con at a special "Boodega Monstore" pop-up shop. The Jazz Original included designs based on the Universal Monsters — Frankenstein, Metaluna Mutant, Wolf Man, and Dracula.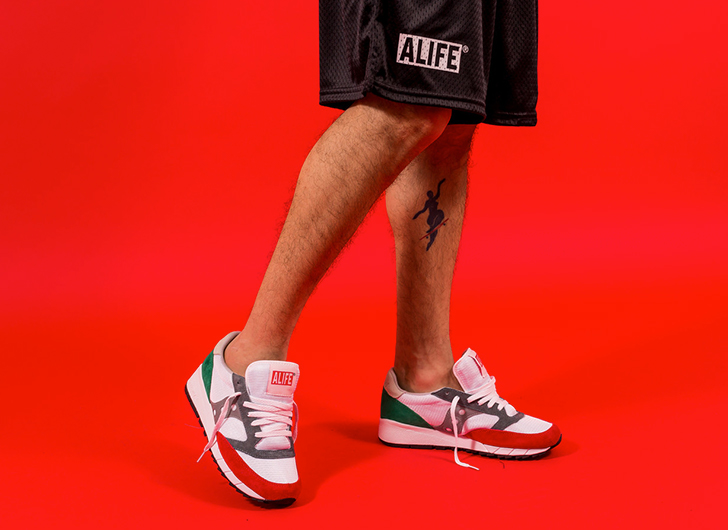 Alife Jazz 91 — 2016
With ongoing projects with NYC culture originators ALIFE, in 2016 a hybrid model was the palette for the latest ALIFE installment which created the Jazz 91 — a Jazz Original upper, sitting on a Shadow 6000 midsole.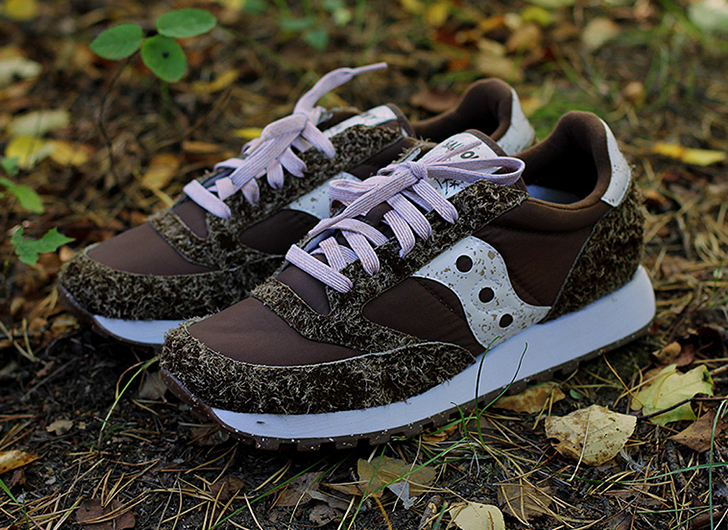 Anteater Jazz — Nature of the Beast 2013
Only 240 pairs were made of this Jazz Original collaboration with Anteater, the 2nd project with the Russian sneaker scene staple. The hairy snow suede upper was the highlight topped off with a creamy pink laces.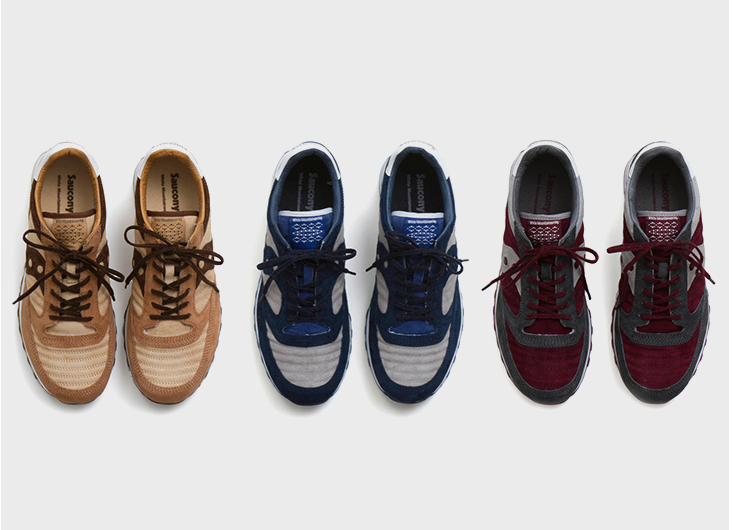 White Mountaineering Jazz — 2012
Yosuke Aizawa's Japanese fashion house — White Mountaineering design 3 Jazz Originals in 2012 coming in burgundy, navy, and tan. Each pair a reinforced stitched upper made of deluxe, vegetable dyed calfskin suede.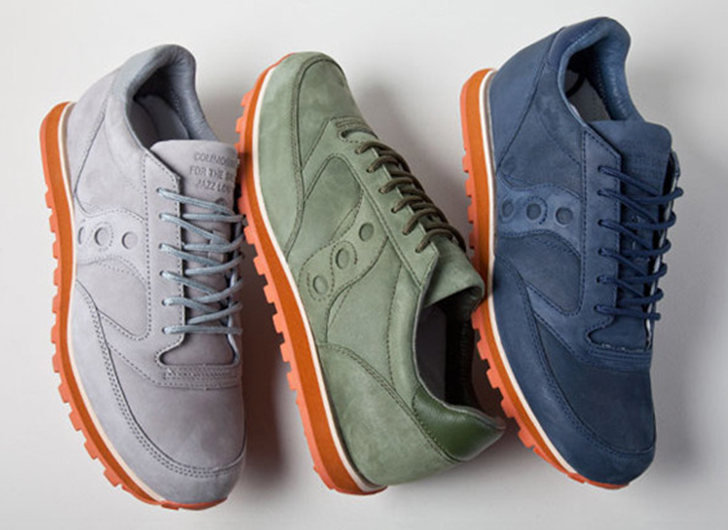 Commonwealth Jazz Low Pro — 2011
One of the most famed boutiques from the DMV area, Commonwealth — teamed up with Saucony in 2011 for 3 unique executions of the Jazz Low Pro. The 3-pack received a subtle twist going with rich, monochromatic, nubuck uppers in navy, olive, and grey. While all 3 sat atop a brick colored low profile sole, giving this pack a clean and fashionable look.