Born from our racing line, the award-winning Kinvara features a redesigned mesh upper that offers a snug fit, along with optimal flexibility and durability. Plenty of new features with no added weight, so you can get more miles than ever.
OVERVIEW
Pro-Lock lacing system added for a locking-in midfoot fit
FLEXFILM locks in the fit without adding weight
Re-designed collar construction creates a plush feel around foot/ankle
iBR+ midfoot outsole pods for smoother transition
Awarded:

RW 2014 International Editor's Choice Award for Best Shoe of 2014
RW Editor's Choice Fall Shoe Guide 2014
Endurance Group Best Update Fall 2014
220 Triathlon UK Best in Test 2014
Triathlon Magazine Germany "Shoe of the Year" 2014
Women's Running Best Lightweight Award 2014
Canadian Running Editor's Pick Fall Shoe Guide 2014
Go Outside Brazil Best Minimalism Shoe Fall 2014
SPECS
Shoe Category: Neutral, Natural Running
Pronation: Neutral
Cushion: Responsive
Construction Type: Natural Motion
Surface: Road, Track
Arch: High, Normal (Mid)
Water Resistant: No
Waterproof: No
Offset: 4mm

Heel Stack Height: 22mm
Forefoot Stack Height: 18mm
Weight: 6.7 oz. | 190 g.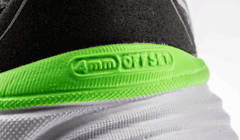 Shoes with a 4mm heel-to-toe offset deliver a more natural ride, letting your feet and body do more work while relying less on the shoes' cushioning and stability features.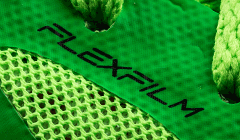 A strong, lightweight material is melded to the upper, which allows for fewer layers in the shoe. The result is a seamless, flexible feel.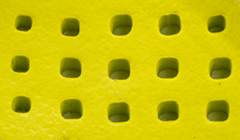 PowerGrid is a lightweight, ultra-premium cushioning foam that, ounce for ounce, delivers a smoother and more rebound-filled ride than the competition.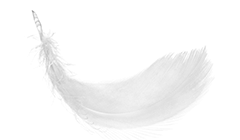 Feather-light materials combine with high-tech performance technologies to keep you moving at the speed of, you guessed it, light.
KINVARA 5 INFOGRAPH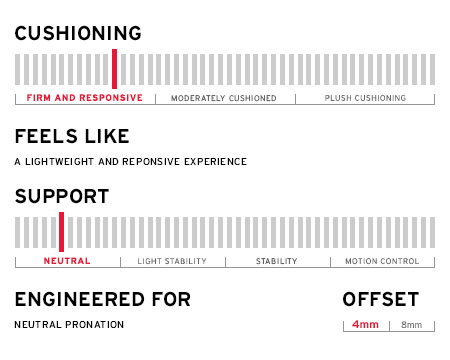 Cushioning
The underfoot feel and amount of impact protection provided by the compressing materials between the foot and running surface.
Support
The level of pronation control built into the shoe. Pronation is the inward rolling of the ankle through the gait cycle.
Offset
The difference in height between the heel thickness and forefoot thickness of the shoe.