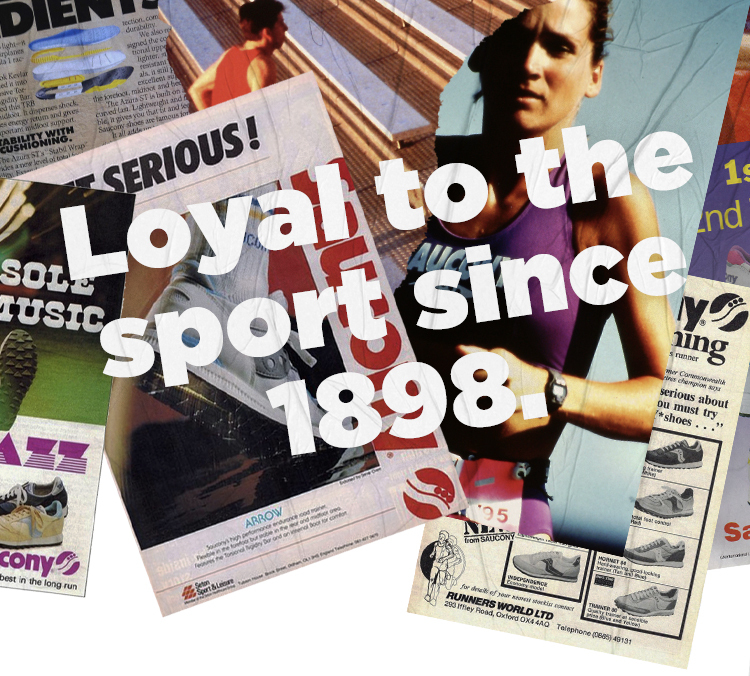 Running for good since 1898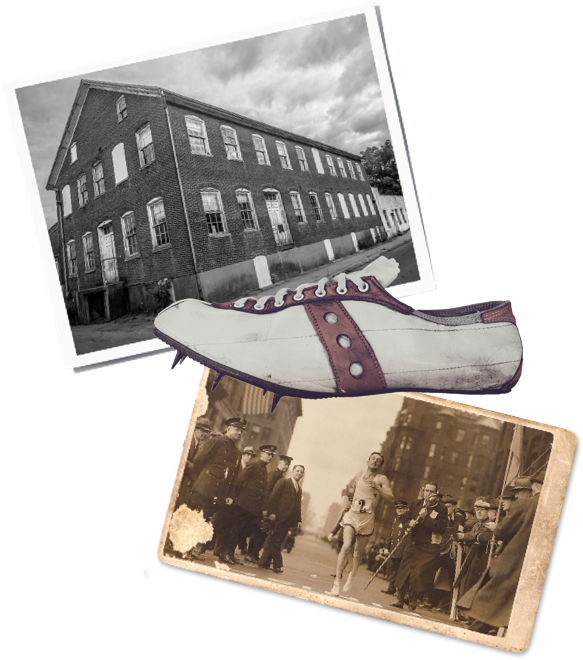 Our Legacy:
Born to Run
Our History: Saucony was founded in 1898. With over a century of running in our blood, we've evolved from a local factory to a global brand in the suburbs of Boston, inspiring good runs worldwide.
Good Communities
We advocate for runners of every level with our efforts towards building the greater good in the running community and beyond through our inclusive partner relationships and philanthropic efforts.
Good Health
We support the whole runner from soul-to-sole with educational initiatives, motivational stories, and programs inspired by experience.
Good Performance
We give runners the power to challenge themselves every day through our commitment to innovation, design, and boundary-pushing products.

We know Saucony isn't the easiest word to say, but there's a story behind it. Our logo is inspired by the Saucony Creek in Kutztown, PA, where our brand began and the water flowed around three distinct boulders. Today, they stand for the guiding boulders of our brand: good performance, good health and good community.
Learn More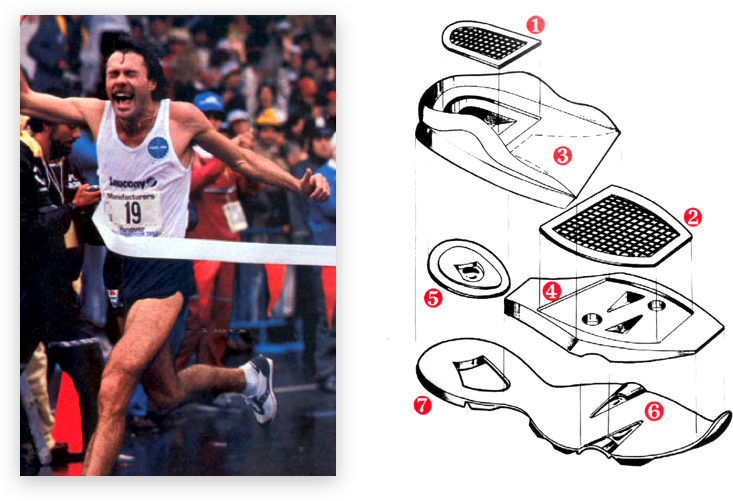 Rod Dixon
Saucony Athlete who helped develop the shoe that propelled him to victory at the 1984 NYC Marathon.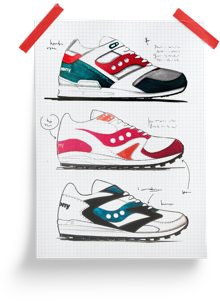 Innovation
for Runners
We give runners more ways to challenge themselves every day, with boundary-pushing products that reinforce our commitment to design and innovation that will help you run faster, easier. We've spent the last century on the cutting edge of innovative technology and distinctive style bringing goodness into every product and inviting millions around the world to run with us.
Check Out Our Latest Developments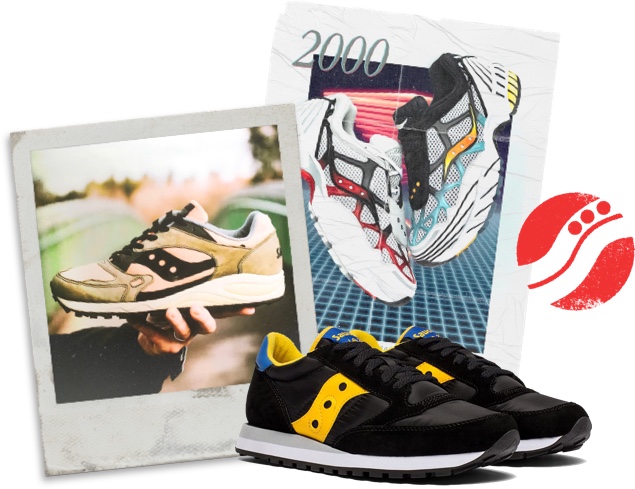 More than Authentic:
Original.
What were pure performance shoes of their era are now passion projects showcasing our signature styles and silhouettes. Today, Originals represent moments in time, like the iconic Jazz, that reflect the memories we attach to the occasions where we were at our best. All while staying true to what makes Saucony… Original.
Learn More

Our Greatest Hits
Our designs have always been "distinctly Saucony" and feel good from the moment you lace up. Here are some of our most notorious, beloved styles that represent the best of the best of Saucony.

A Retrospective
Dig into our past by exploring Saucony ads over the years, and discover how our look and shoes have evolved, but never drifted from the goodness at our core.
Shop Originals