Every day can be your independence day. Get out and celebrate with our brand new women's running shoe, the Liberty ISO. With a full-length EVERUNTM midsole, you will want to run more than ever before. Good thing we added a touch of medial guidance for just enough stability for those extra miles you'll be putting in. Runner's World is a registered trademark of Rodale, Inc. All rights reserved
Overview
Winner of Runner's World – 2018 Best Debut
Awarded Gear Patrol's "The 12 Best New Running Shoes of Winter 2018" – Best Daily Runner
Full-length EVERUNTM midsole
EVERUNTM Topsole construction for enhanced energy return and continuous cushioning throughout the run
Engineered stretch mesh upper for a dynamic, lightweight fit
ISOFIT creates a dynamic fit system by adapting to the shape and motion of the runner's foot
Medial TPU guidance frame
Helpful for runners who suffer from mild to severe pronation. Check out this article about pronation to learn more
Awarded: Runner's World Best Debut, Spring 2018
Specs
Pronation: Moderate
Cushion: Plush
Construction Type: Stability
Surface: Road, Track
Arch: High, Normal (Mid)
Water Resistant: No
Water Proof: No
Offset: 4mm
Heel: 22mm/Forefoot: 18mm
Weight: 8.7 oz. | 245 g.
Cheat Sheet: check out our
technical running terms guide >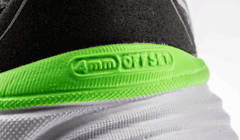 Shoes with a 4mm heel-to-toe offset deliver a more natural ride, letting your feet and body do more work while relying less on the shoes' cushioning and stability features.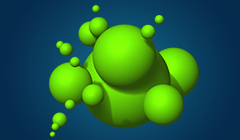 A breakthrough in cushioning. Livelier and more responsive, with smoother landings and stronger takeoff.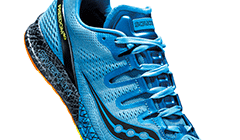 Revolutionary fit system that morphs to the foot for a custom feel.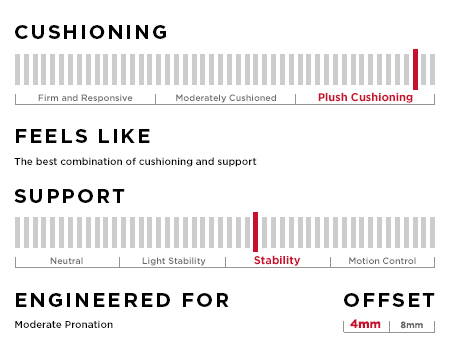 Cushioning
The underfoot feel and amount of impact protection provided by the compressing materials between the foot and running surface.
Support
The level of pronation control built into the shoe. Pronation is the inward rolling of the ankle through the gait cycle.
Offset
The difference in height between the heel thickness and forefoot thickness of the shoe.