Designed specifically for winter running, the Peregrine ICE+ puts Vibram® Arctic Grip in high contact areas for exceptional grip and traction across icy surfaces. With a FLEXSHELL-protected upper that's highly water-resistant, make ice obsolete and run through the deep of the winter in this brand new neutral trail running shoe, the Peregrine ICE+.
Overview
Featuring EVERUNTM Heel Insert
A new PWRTRAC outsole give the trail runner the traction to conquer any terrain
The highly flexible midsole allows you to adapt to uneven surfaces while the EBO rock plate provides protection from whatever may cross your path
Specs
Shoe Category: Neutral
Pronation: Neutral
Cushion: Responsive
Construction Type: Trail
Surface: Ice, Trail, Grass
Arch: Normal (Mid)
Water Resistant: Yes
Waterproof: No
Offset: 4mm

Heel Stack Height: 21.5mm
Forefoot Stack Height: 17.5mm
Weight: 8.5 oz. | 241 g.


Cheat Sheet: check out our technical running terms guide >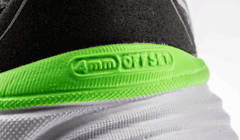 Shoes with a 4mm heel-to-toe offset deliver a more natural ride, letting your feet and body do more work while relying less on the shoes' cushioning and stability features.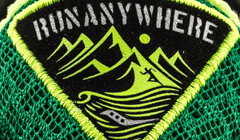 High traction outsoles, protective overlays and rugged construction take the performance of our RunAnyWhere line to the next level. This is what happens when real runners make trail shoes.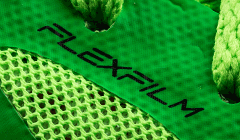 A strong, lightweight material is melded to the upper, which allows for fewer layers in the shoe. The result is a seamless, flexible feel.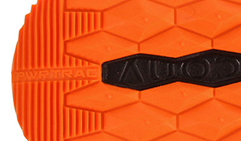 Tacky, durable rubber providing exceptional traction and abrasion resistance.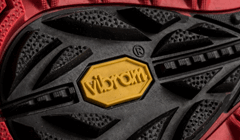 Vibram's proprietary outsole technology provides high-traction, lightweight and protective elements, helping you conquer the trails with speed and confidence.
Peregrine 7 ICE+ Infograph
Cushioning
The underfoot feel and amount of impact protection provided by the compressing materials between the foot and running surface.
Support
The level of pronation control built into the shoe. Pronation is the inward rolling of the ankle through the gait cycle.
Offset
The difference in height between the heel thickness and forefoot thickness of the shoe.