Our field guide to the best routes and workouts
for experiencing Boston's history and Finding Your Strong.
Welcome to our hometown.
SPEED WORK: BEAT THE T
Boston's Green Line is part of America's oldest subway system, known as The T.
Founded the same year as the Marathon (also America's oldest), the Green Line
is famous for its leisurely pace and frequent stops. Challenge The T to a foot race
from Cleveland Circle to Kenmore for a great speed workout on the Marathon course.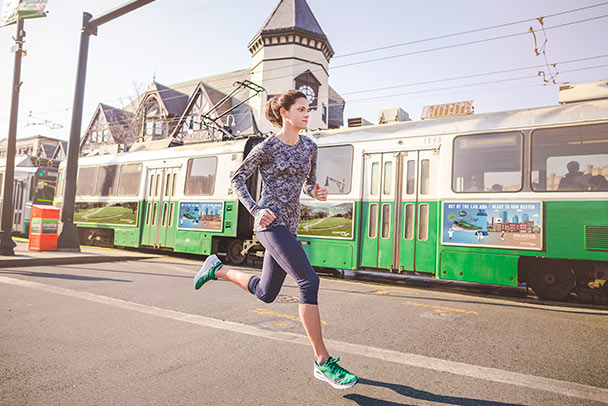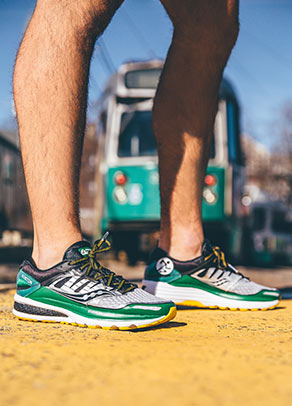 Green Line Pack
Celebrating America's oldest annual marathon, and its oldest subway
system, the Green Line Pack takes design inspiration from the classic
symbols of Boston's (in)famous public transit system: "The T".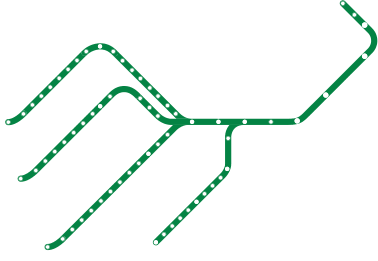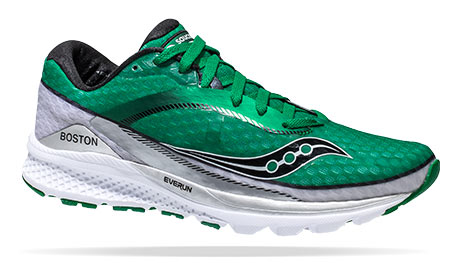 Boston Kinvara 7
Shop Men's
Shop Women's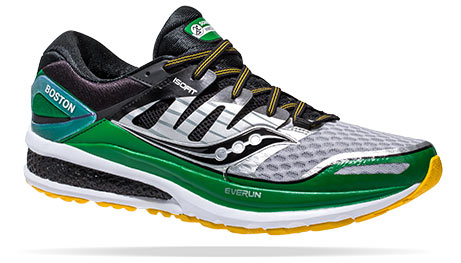 Boston Triumph ISO2
Shop Men's
Shop Women's
Long Run: Paul Revere's Route
One of Boston's famous revolutionary routes also happens to be an epic long run through
some of the state's most historic towns and parks. We recommend running it in reverse, so you
can park in Concord, hydrate in the city and take the train (Cab or Uber) back to your car.
Shop these long run looks >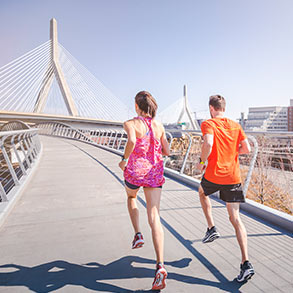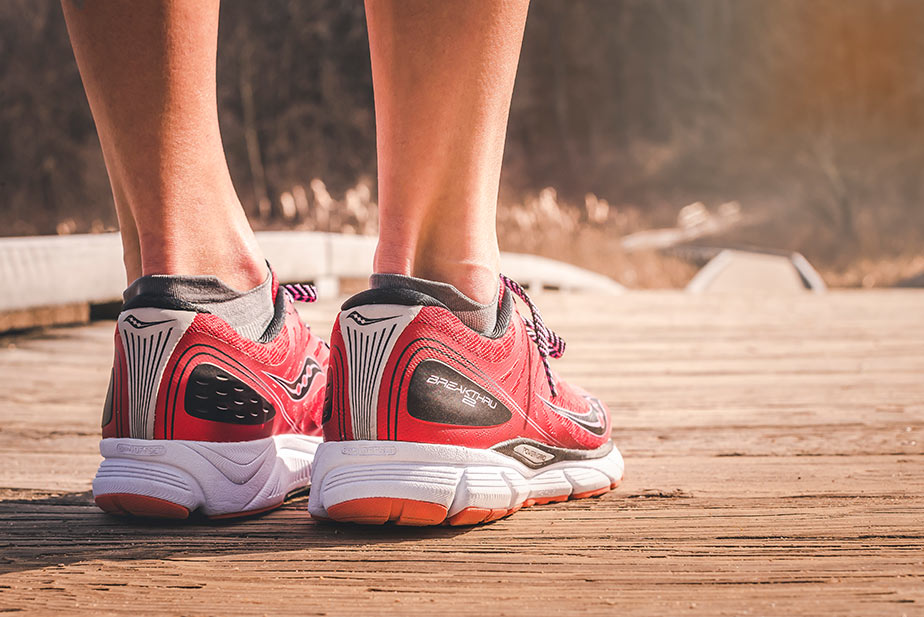 Battle Road Trail
Concord, MA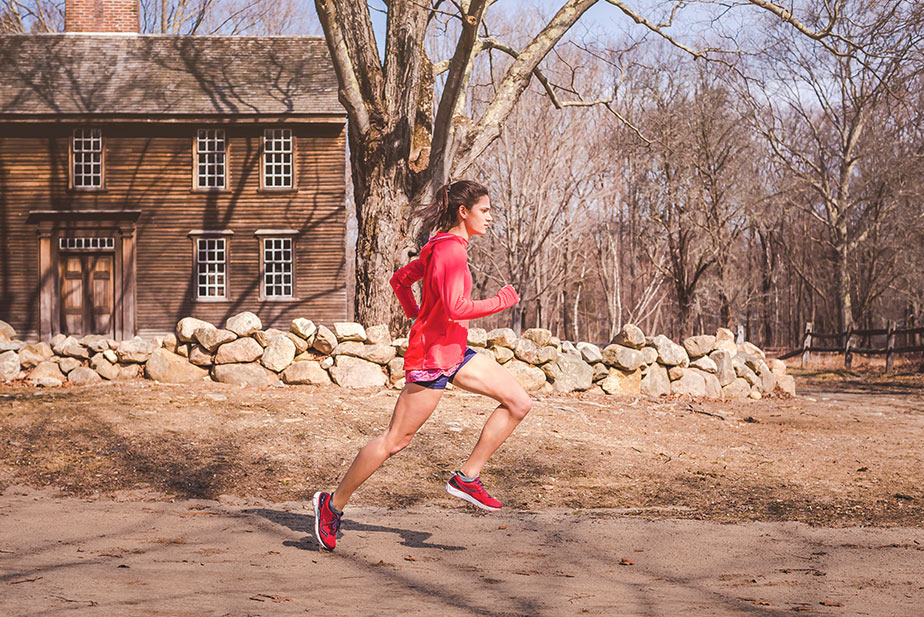 Hartwell Tavern
Lincoln, MA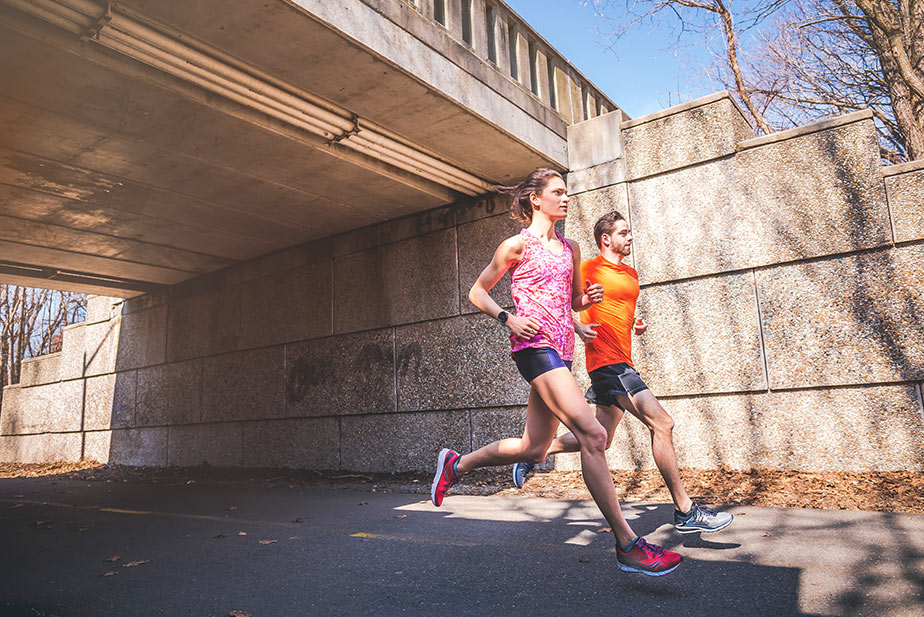 Minuteman Bikeway
Arlington, MA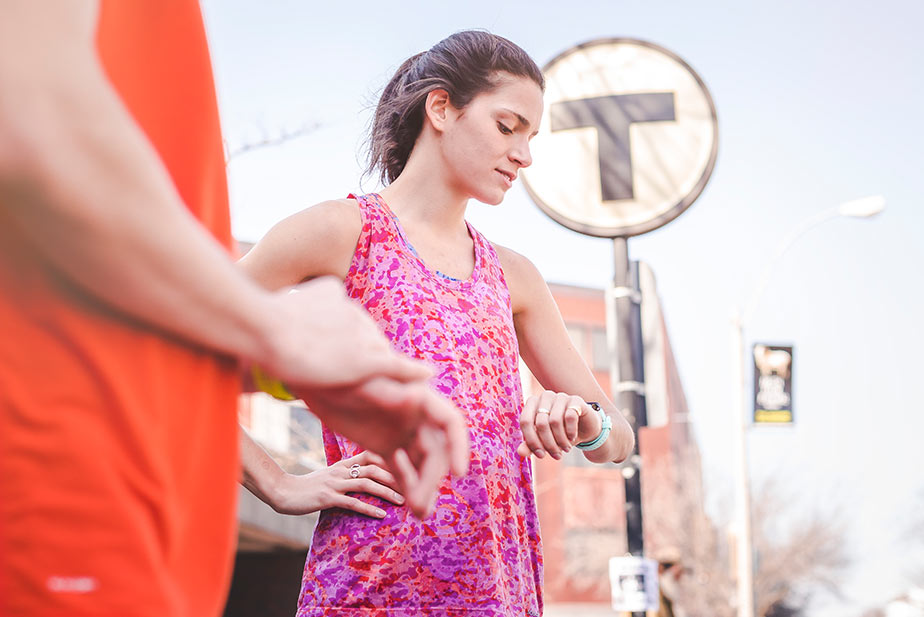 Davis Square
Somerville, MA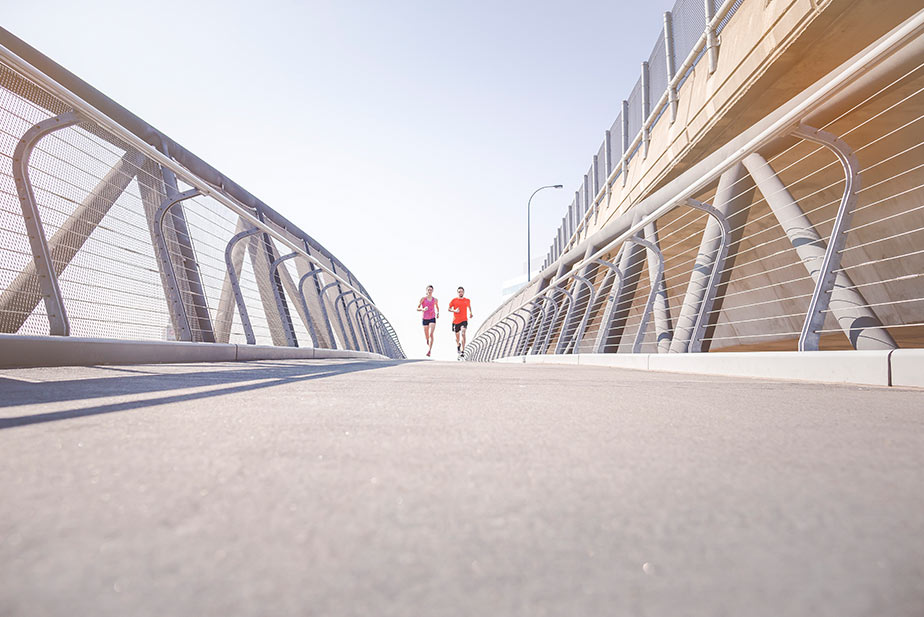 Leonard P. Zakim Bunker Hill
Memorial Bridge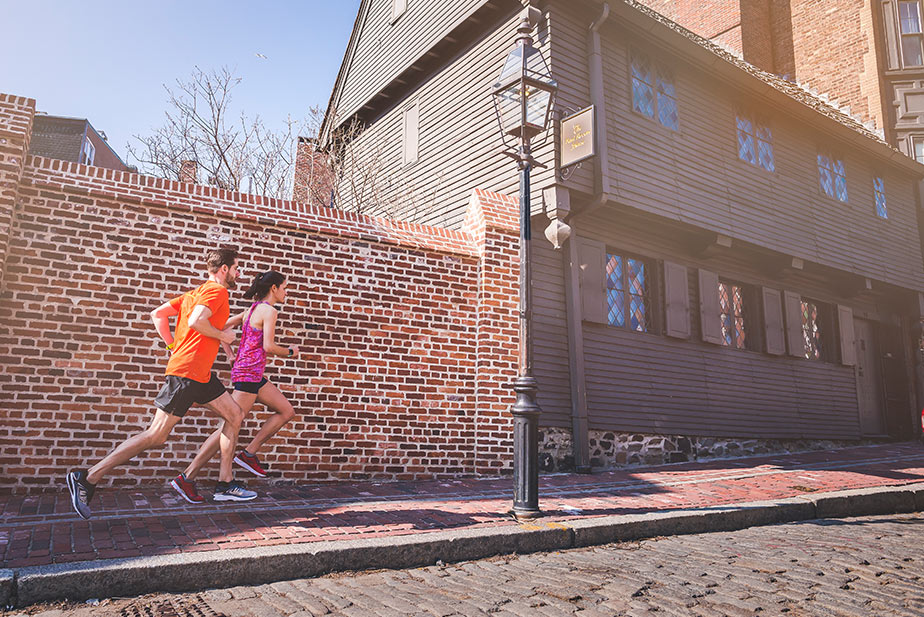 The Paul Revere House
Boston, MA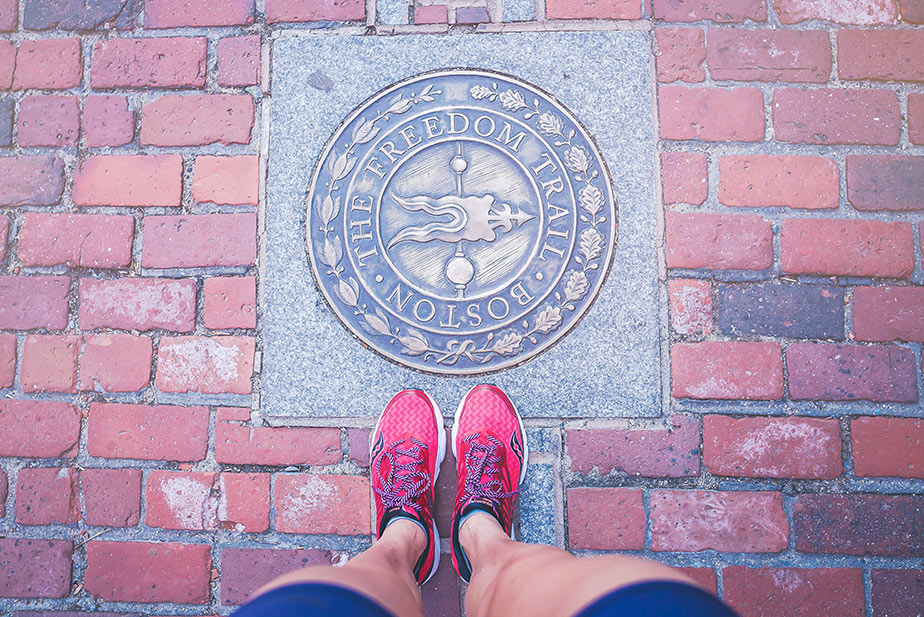 The Freedom Trail
Boston, MA
Race Day Layering
New England's weather shifts combined with body temperature changes can
make race day feel like multiple different climates. Be ready for all of them.
Wicked Good Workouts
Track, stairs and hills, they make you stronger. Here are three of the best in the area.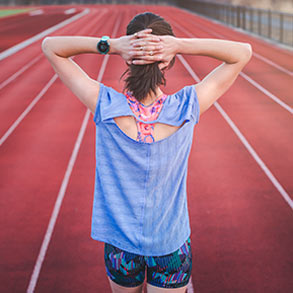 Near the half way point of the marathon, perfect for mixing course work and speed work.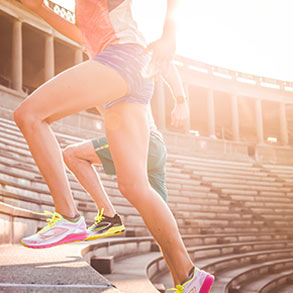 Historic, beautiful and open to the public when there are no events. It's the smart choice.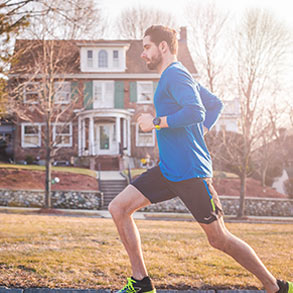 This mecca of a running route attracts thousands during the weeks of the last long runs. Helps you prepare for Heartbreak Hill, which has more bark than bite if you're ready for it.
All Day Gear
Effortless comfort and style, with Saucony's signature attention to detail.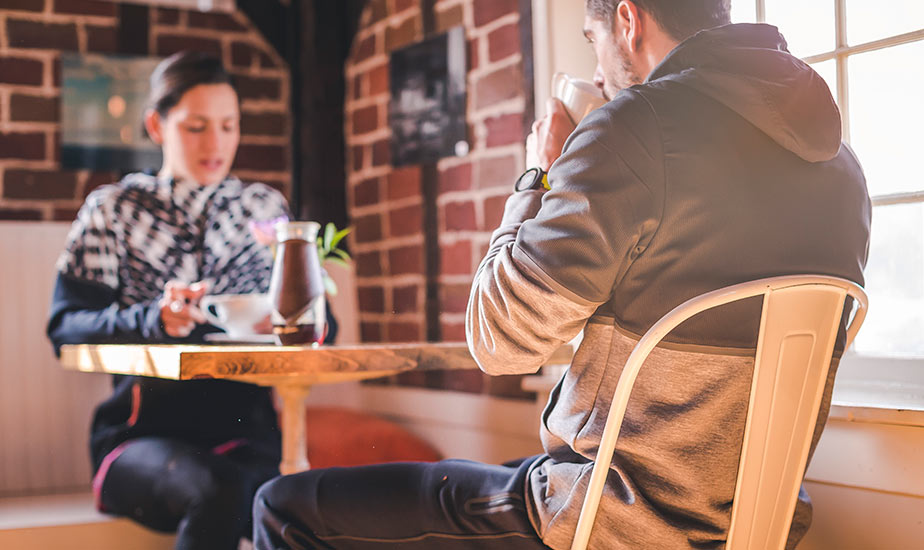 Life On The Run Collection
Shop Men's
Shop Women's