Details
[{"id":"884401671447","quantity":0},{"id":"884401671423","quantity":0},{"id":"884401671416","quantity":0},{"id":"884401671409","quantity":0},{"id":"884401671430","quantity":0},{"id":"884401671492","quantity":0},{"id":"884401671478","quantity":0},{"id":"884401671461","quantity":0},{"id":"884401671454","quantity":0},{"id":"884401671485","quantity":0},{"id":"883799443506","quantity":0},{"id":"883799443483","quantity":0},{"id":"883799443476","quantity":0},{"id":"883799443469","quantity":7},{"id":"883799443490","quantity":0},{"id":"883799443551","quantity":0},{"id":"883799443537","quantity":0},{"id":"883799443520","quantity":0},{"id":"883799443513","quantity":0},{"id":"883799443544","quantity":0},{"id":"883799443605","quantity":0},{"id":"883799443582","quantity":0},{"id":"883799443575","quantity":0},{"id":"883799443568","quantity":0},{"id":"883799443599","quantity":0}]
Dash Seamless Hoodie
$46.99 Sale
$78.00
2018-10-16T11:18:32.266Z
2019-10-16T11:18:32.266Z
USD
46.99
InStock
A seam-free hoodie makes your run carefree, with a just right fit that's not too tight and won't ride up.
Overview
Maximum performance benefits and minimal seams are just right for running and training
Body mapped engineered mesh placement keeps air flowing, keeping you cool and dry
Seam-free body and flatlock raglan sleeves for chafe-free comfort
Thumbholes keep sleeves down and hands warm
Scuba style hood keeps the cold at bay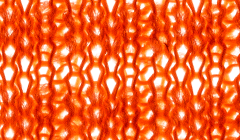 Sweat can cling to your skin and clothes, making you cold, clammy or just plain uncomfortable. Wicking materials move sweat away from your skin. Problem solved.