Runaways
5 Days in Iceland
Ice, Wind and Sweat
Blizzards. Rain. Howling gales. Think of the three most run wrecking forecasts you can imagine. In Iceland, expect all of them on any given day. But when winter rolls around, runners know that it doesn't matter if you're wet and windswept, because the effort of seeing it for yourself is worth it.

To give winter an early welcome, we called up four friends and set our sights on the small frozen island with beautiful arctic runs. Here's our guide to the perfect Runaway in Iceland.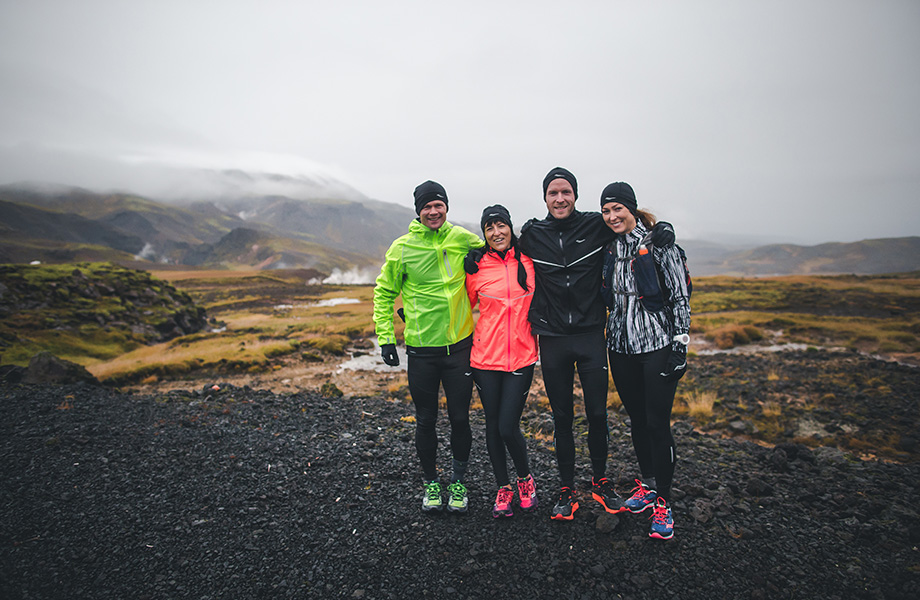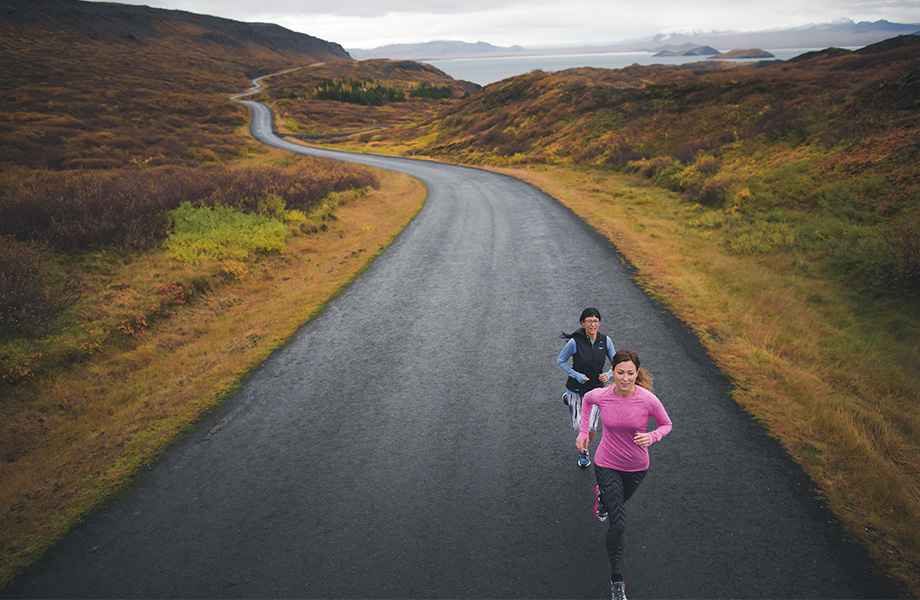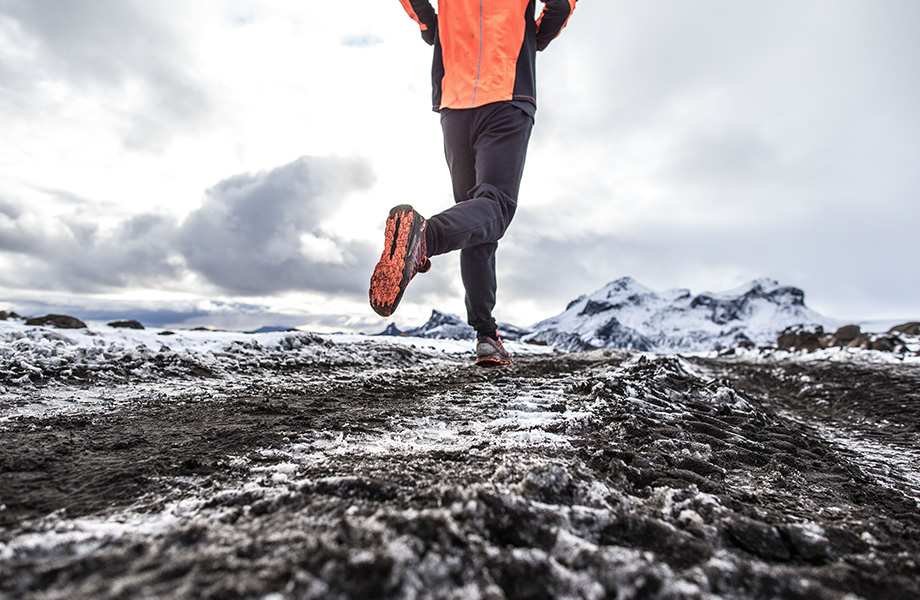 The Seekers
Recipe for a Runaway: call up a few adventurous friends and go run somewhere new.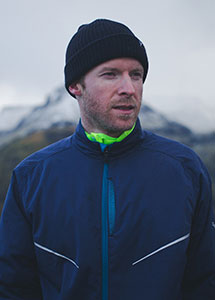 Brett Farrell
Brand Builder
Brett Farrell
Brett is the founder of a trail running apparel brand, Territory Run Co. He began running in high school and it quickly opened up a door that made Brett much more interested in what life had to offer. It put him in touch with his own instincts and ultimately led him to follow his dreams in life and in business.
"More than anything, I want to be my true self. I feel it most pronounced when I am running on a forest trail. I feel like I am tapping into something that is almost primitive or instinctual and I want to extend this to more of my life. We all have interests or ideas that we should listen to more. Some may call it the gut, others say, heart, genius, god; whatever you want to identify it as, it is something to live by. "
Learn more about Territory Run Co >
Follow Brett on Instagram @TerritoryRunCo >
Read the full interview on our blog >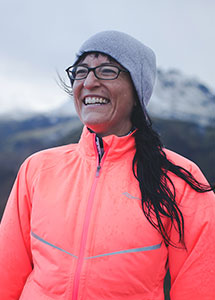 Kim Bessler
Chemical Engineer
Kim Bessler
Kim is a trail runner and engineering student living in Golden, CO. She started running three years ago, during a trip to the Grand Canyon. Kim wanted to see the 10 mile Wildforss trail, but pressed for time, began running. Since then, trail running has become an integral part of her life and has opened her eyes to a planet in crisis. On Kim's trail runs she started filling up her pack with discarded oil based plastic packaging, but instead of complaining about it, she decided to take action. This led her to enroll in engineering school where her degrees will enable the pursuit of a career of research in the industry of bio-polymers. Kim seeks to create a bio-based plastic that will naturally degrade and do less damage to the planet.
"I have never returned from a run (not even a short two miler) the same person. Running is perspective and I need to constantly challenge myself, not just physically but mentally. There are days when it would be easier to go home and lay on my couch. Those days always make the best runs. Those days allow me to tap into a strength that I need to remind myself I possess. "
Follow Kim on Instagram @halfpint22 >
Read the full interview on our blog >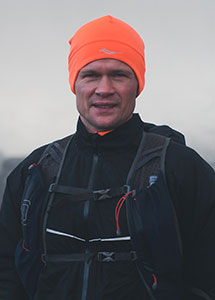 Birgir Saevarsson
Arctic Running Guide
Birgir Saevarsson
Birgir is a trail runner and business consultant from Reykjavik, Iceland. He started running in 2002, after being challenged to a 10k by his father, and losing. From that moment on he was determined to be the best runner he could be, and ten years later ran for the Icelandic Masters Marathon record with a time of 2:35:29. Birgir is now a guide for Arctic Running, and loves the balance between time at the desk for his career as a consultant, and time on the trail showing visitors some of the most beautiful runs Iceland has to offer.
"The first moment I thought I was a real runner was when I went under 40min for 10km. But I've now realized I'm a runner because it is my passion and a very important thing in my life. It is not about how fast you are in some distance. "
Learn more about Arctic Running >
Read the full interview on our blog >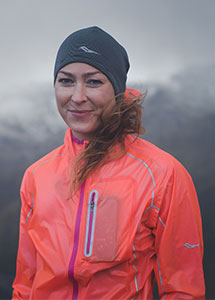 Elísabet Margeirsdóttir
Arctic Running Guide
Elísabet Margeirsdóttir
Elísabet is a trail runner and nutritionist from Reykjavik, Iceland. She started running at 18 as a way to stay fit, running 2km at a time around her neighborhood. This soon progressed to 10k and eventually to marathon distance, all before running had reached popularity in Iceland. From hobby, to passion, to career, Elísabet is now General Manager for Arctic Running, splitting her time running the business and running the beautiful and serene landscapes of her homeland.
"It took me some time to discover that everything happens in the mind. Running is all about a certain attitude and I know when I have to be hard on myself or gentle. The mind controls the body and if you don't believe you can do it then you probably can't. "
Learn more about Arctic Running >
Follow Elísabet on Instagram @elisabetm >
Read the full interview on our blog >
The Jump Off
Exploring Reykjavik, Iceland's capital

Head up the 73 meter (244 ft) tall Church of Hallgrímur, and get this quintessential view of Reykjavik.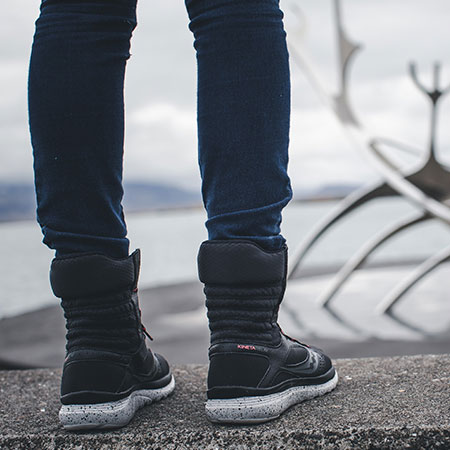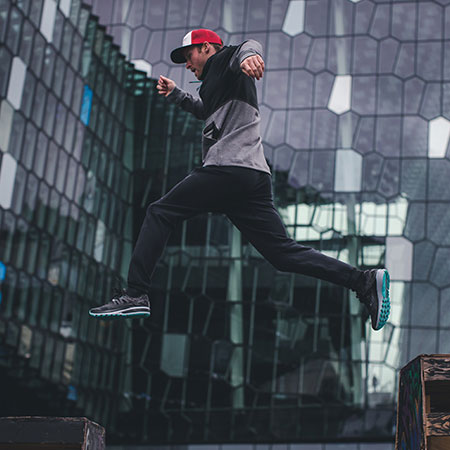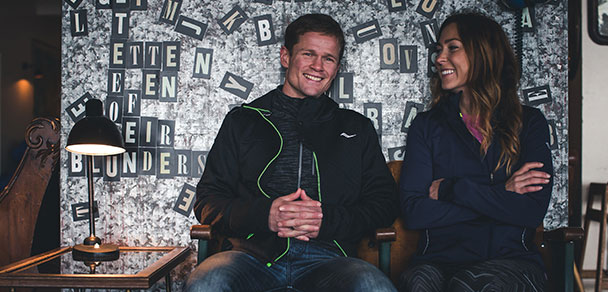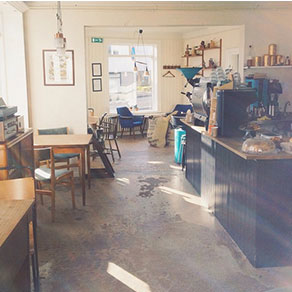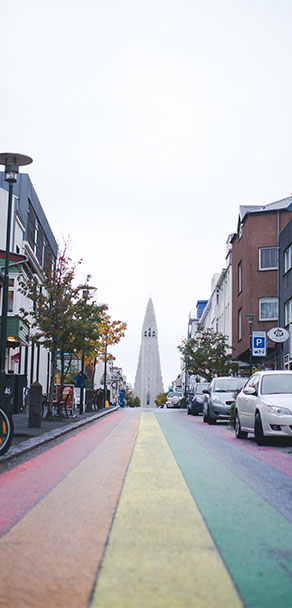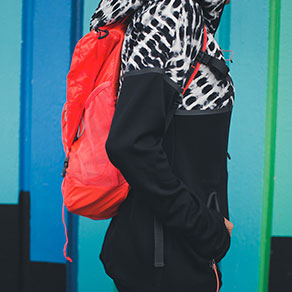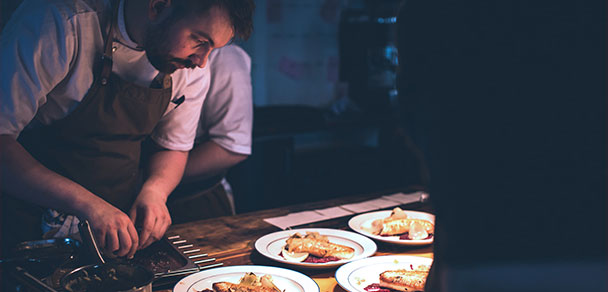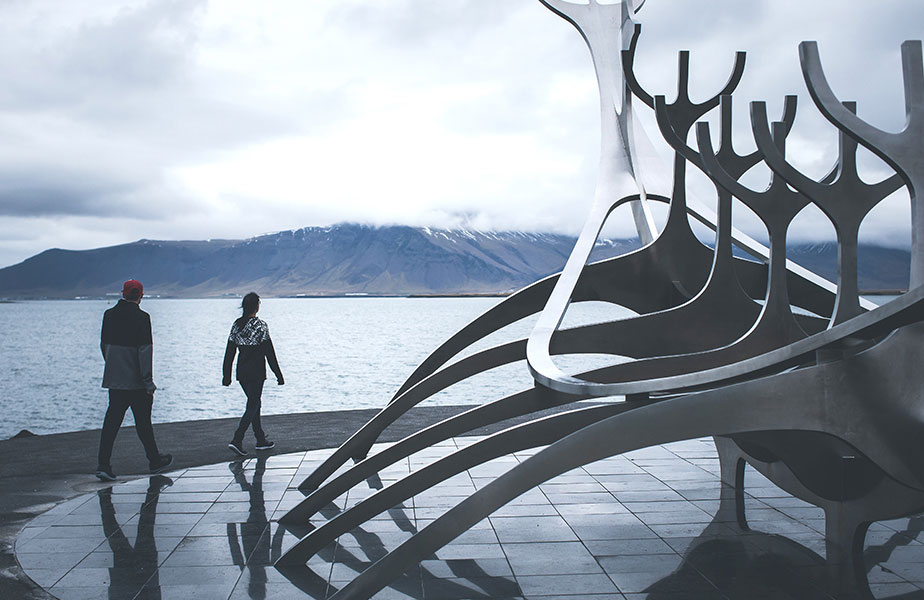 H2-WHOA
Ice, water and steam. Staying dry in Iceland is reserved only for the well prepared.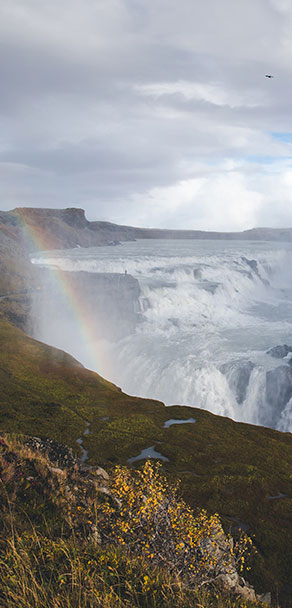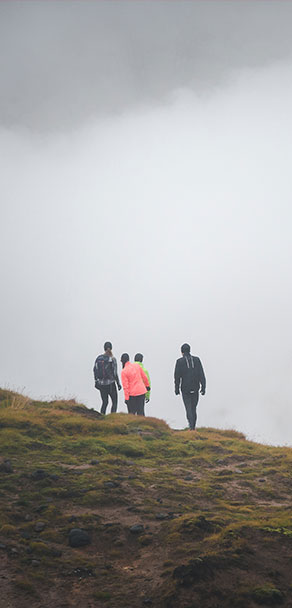 Iceland's unique conditions (North Atlantic precipitation combined with arctic glacier runoff) result in many large and powerful waterfalls. Driving to the popular ones is encouraged, running to the remote ones is even better.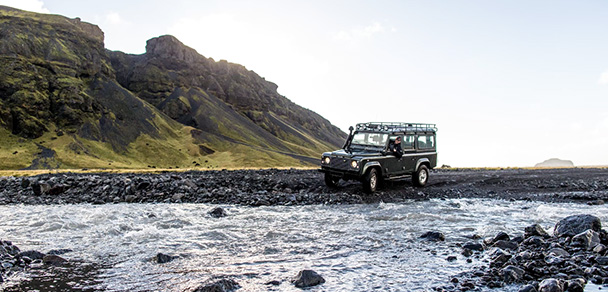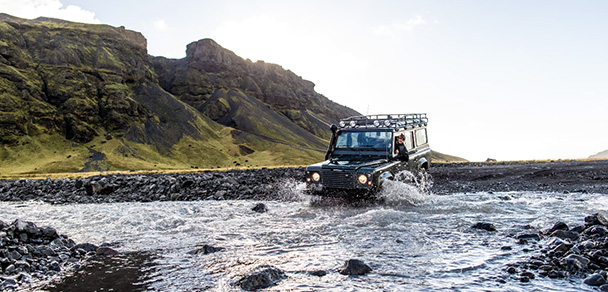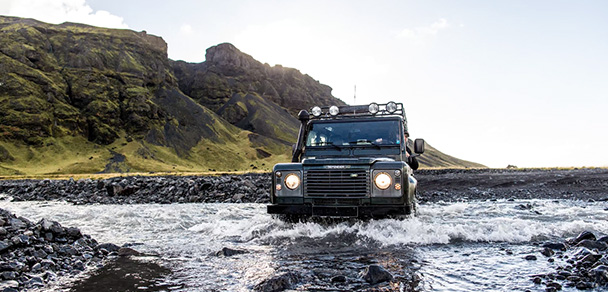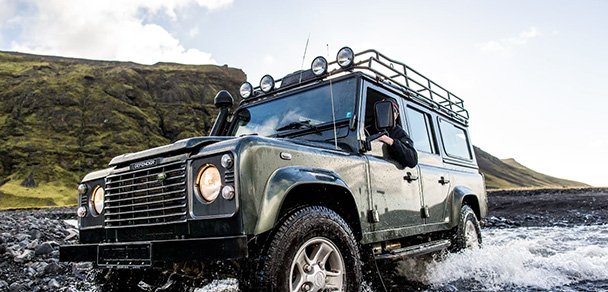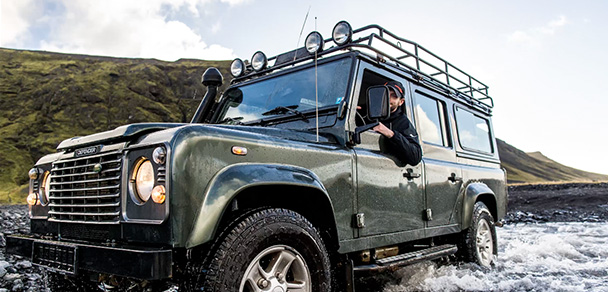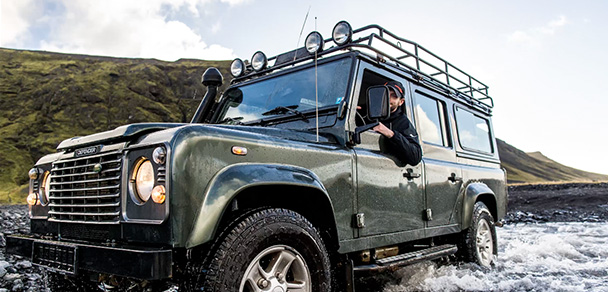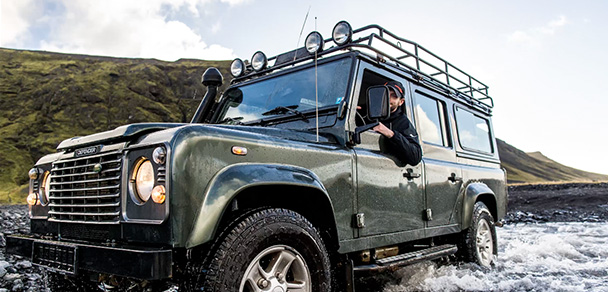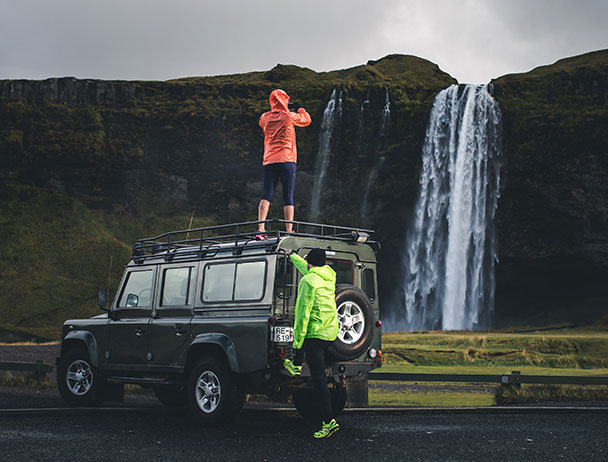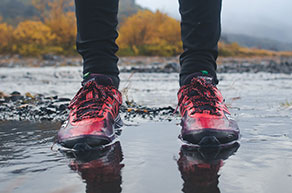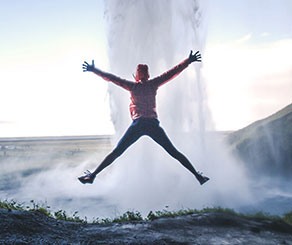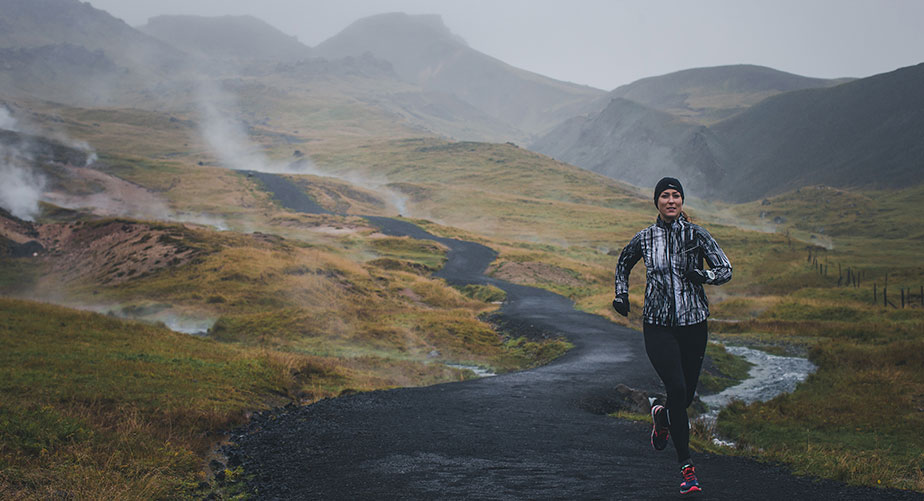 Getting Colder
Out here, "glacial pace" is quicker than it sounds

The second largest glacier in Iceland, Langjökull (long glacier) features ice caves, amazing views, and a smooth area perfect for snow-mobiling, or in our case, snow mo-running.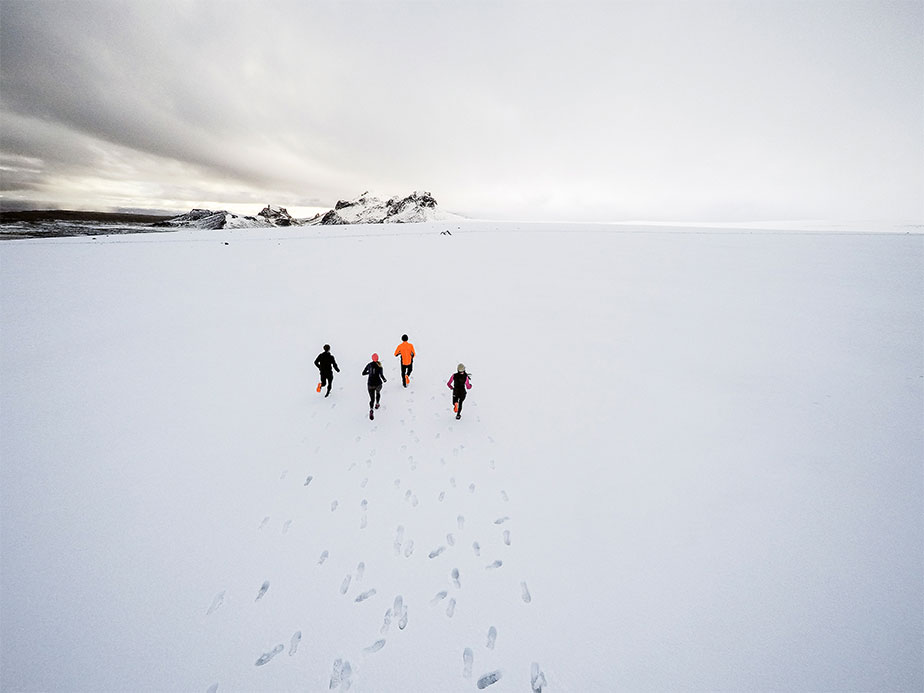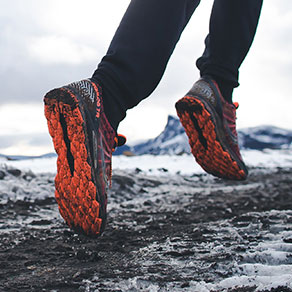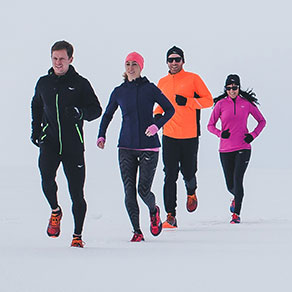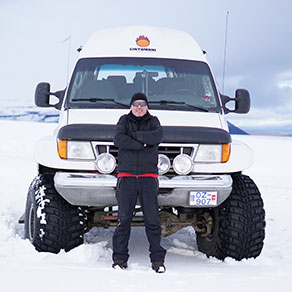 BUCKET RUN: þórsmörk
The Valley of Thor, 8 unforgettable miles that can only be seen on foot.
As Icelandic legend has it, before and during the Age of Settlement, the ogres and trolls of the area assembled here to discuss their reaction against the increasing influx of humans in the country.  Most of them were peaceful creatures, who gradually moved away as greater parts of the country were settled.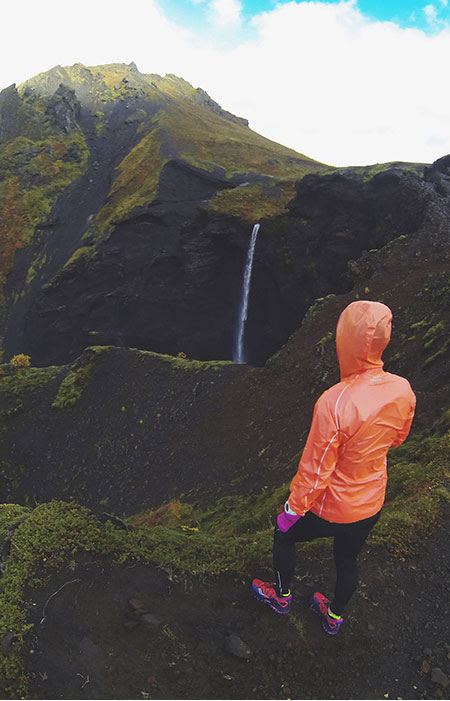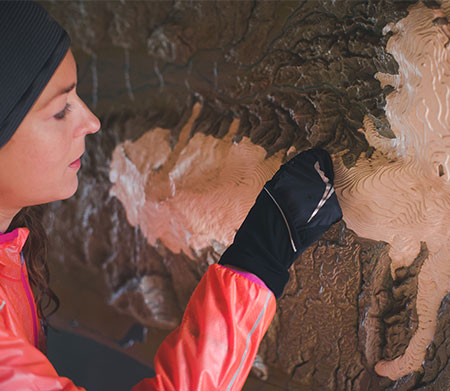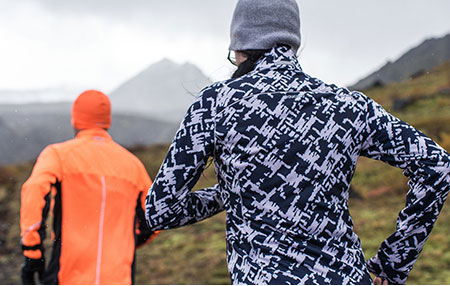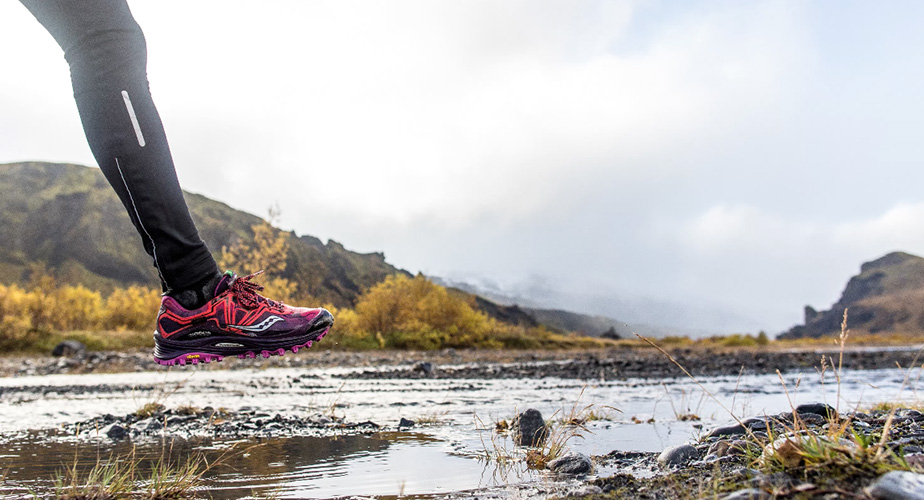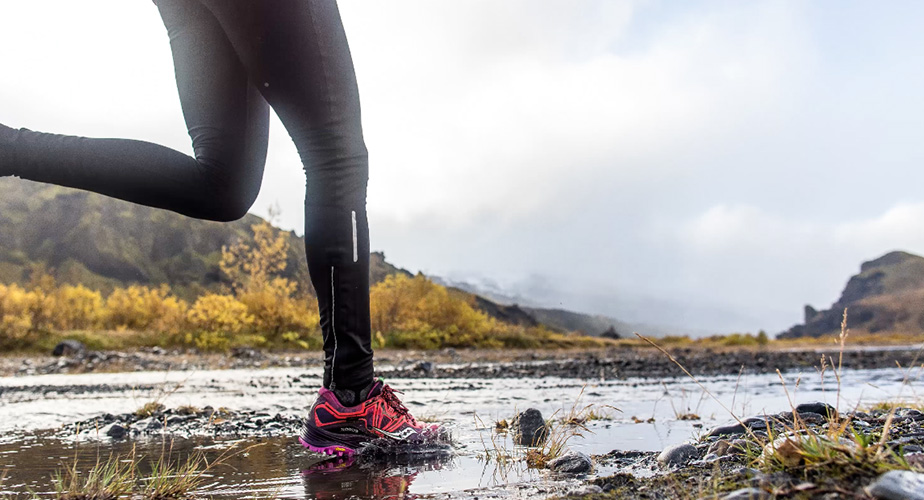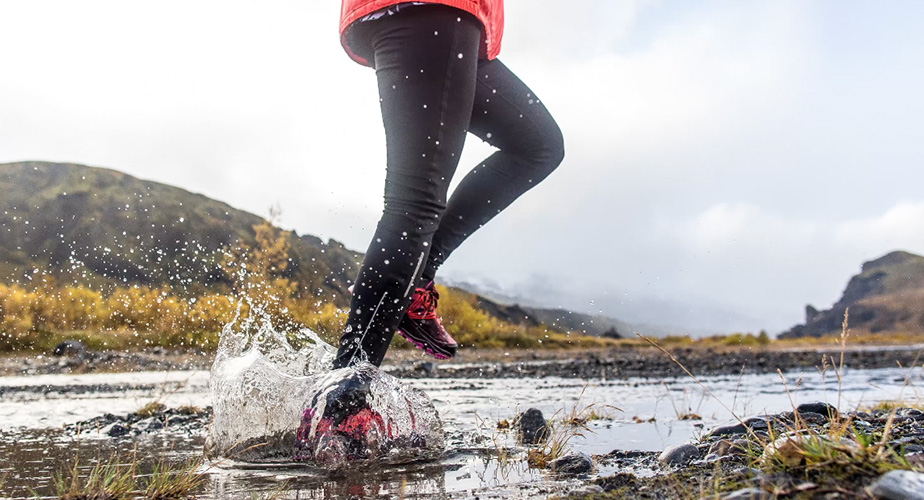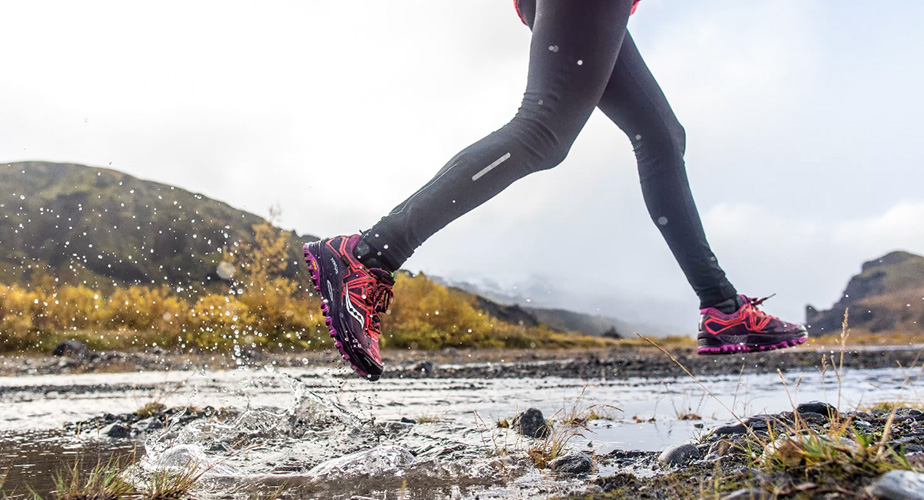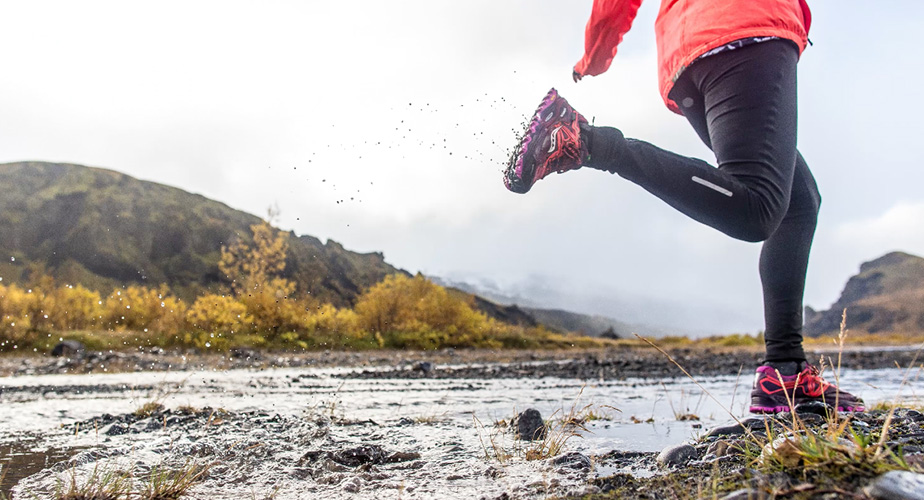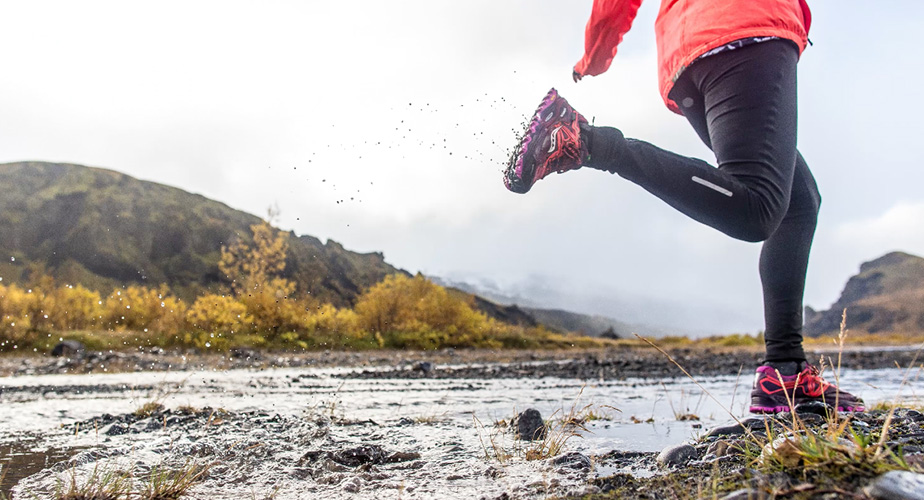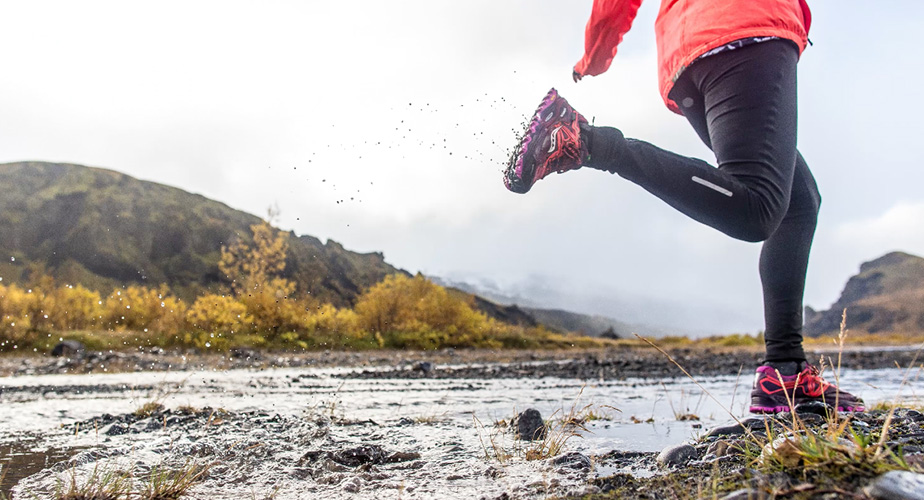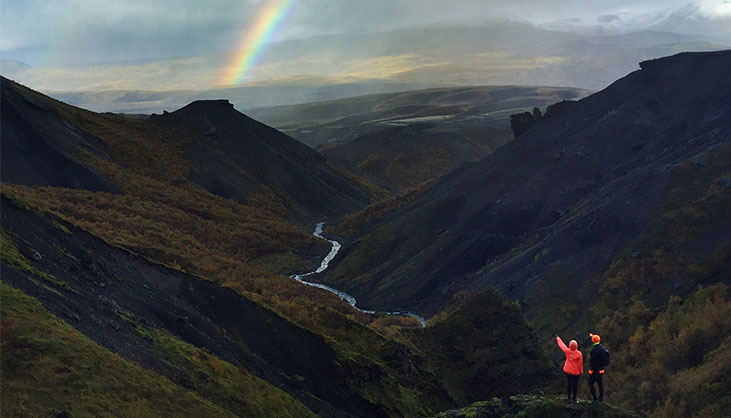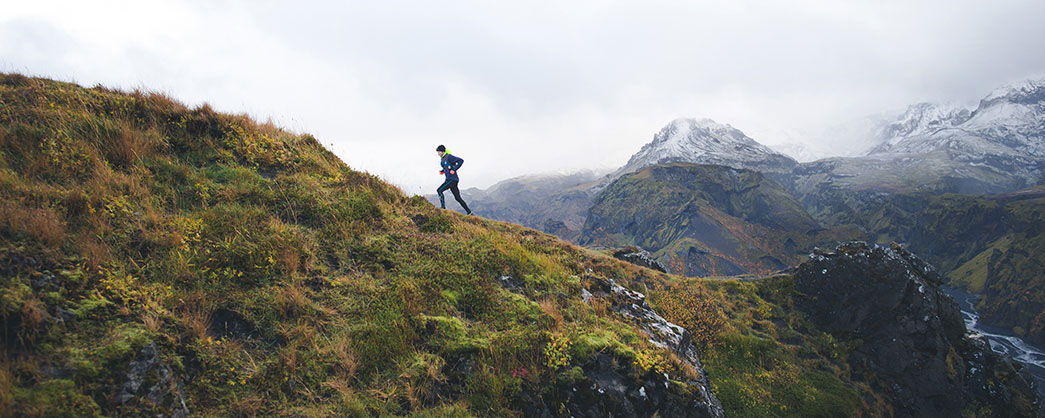 WHEN THE DAY RUNS OUT
Turn on the Northern Lights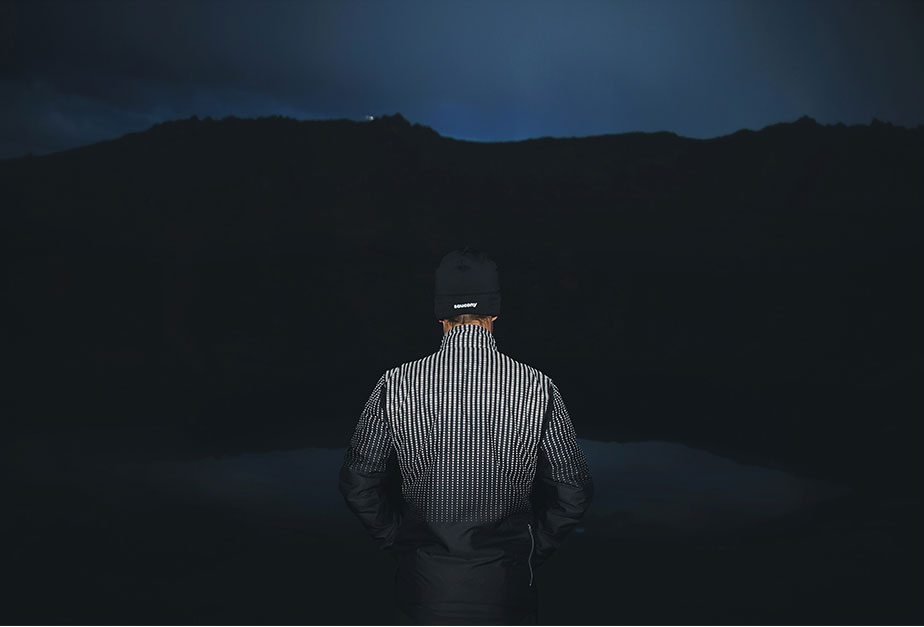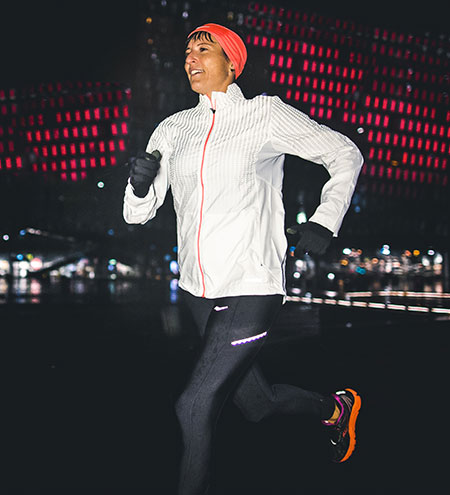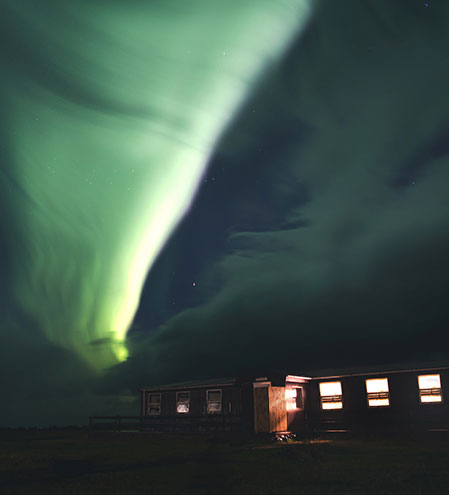 Run Hard, Recover Easy
Relaxing to the core with easy shakeout runs and soul warming hot springs.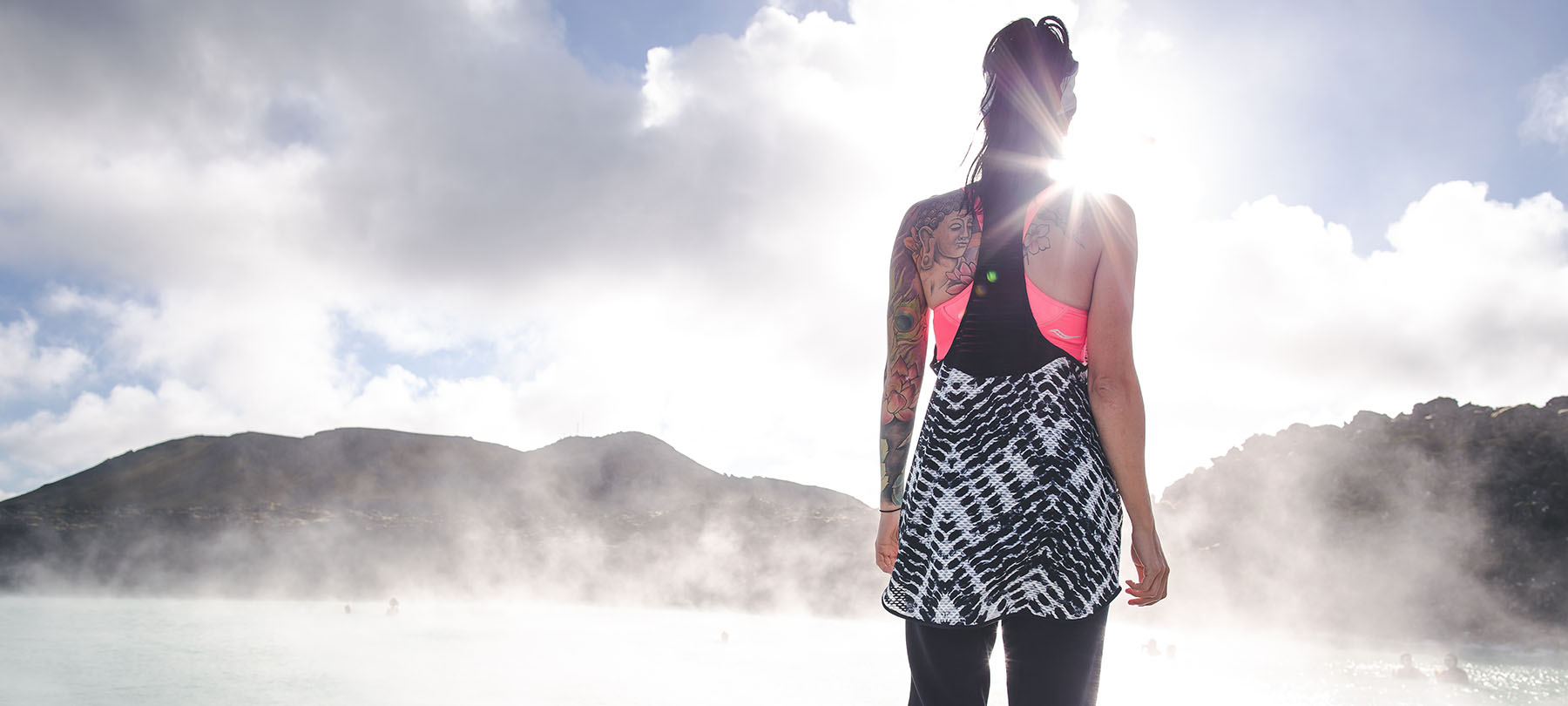 One of National Geographic's 25 wonders of the world, the Blue Lagoon features warm waters (99–102 degrees) rich in silica and sulfur. If you want to recover from a long run here, make a reservation, it's the single most popular attraction in Iceland.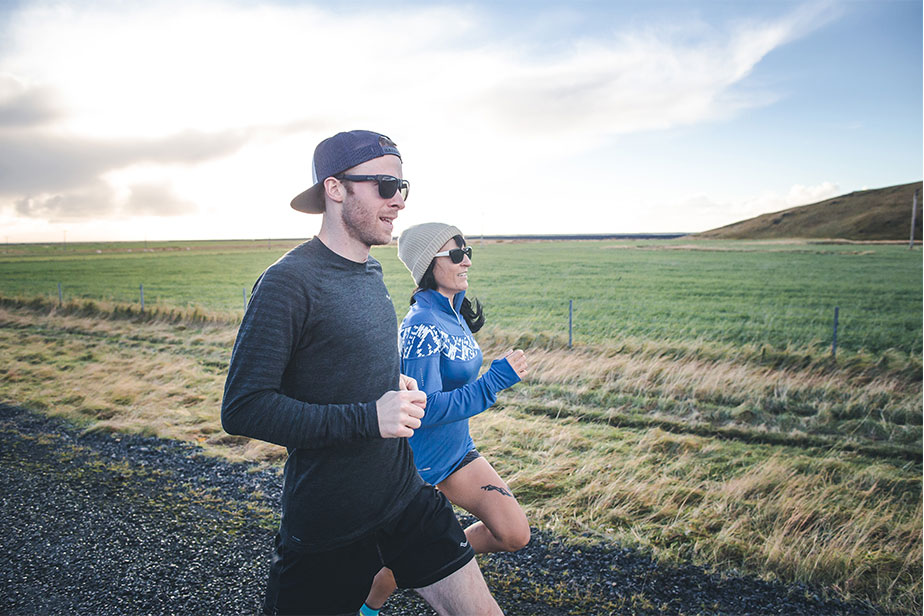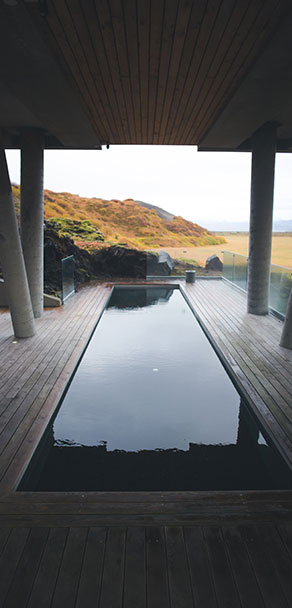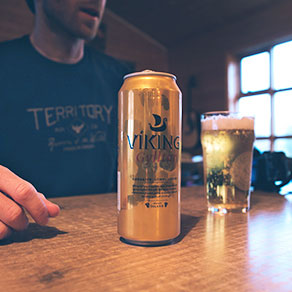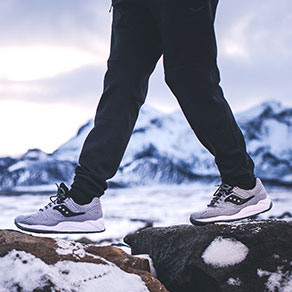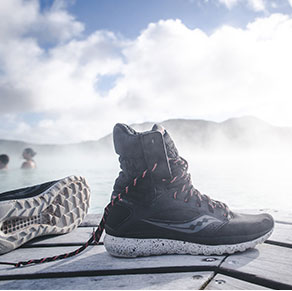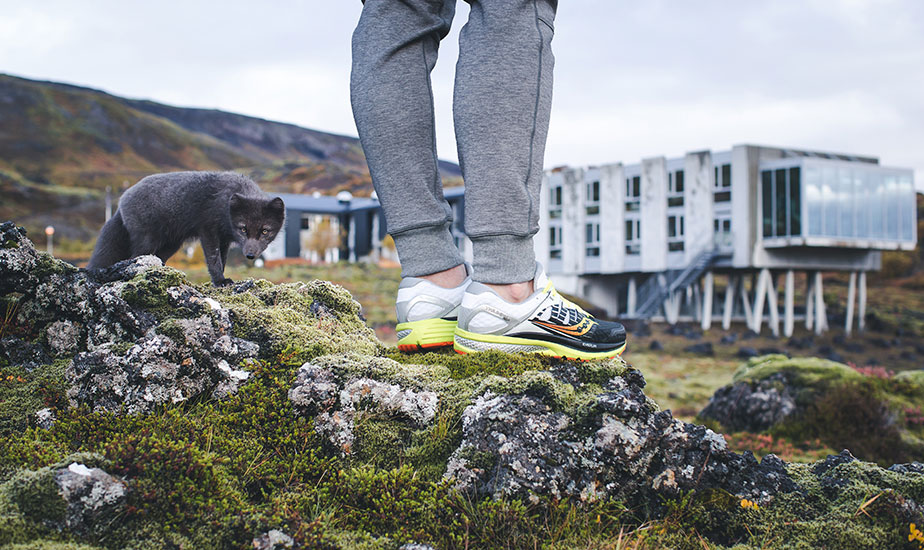 Start Packing
Here are a few ways to get ready for your own Runaway.