The Runner's World Editor's Choice Triumph ISO is our pinnacle neutral trainer and is truly engineered to make you want to run. PWRGRID+ provides our plushest ride, while ISOFIT gives you a custom foot-hugging feel for every mile of your run.
Overview
Delivers the plushest, most cushioned running experience we have ever created
ISOFIT upper morphs to your foot for a sock-like feel, providing superiour comfort and allowing the shoe to move in harmony with the foot
PWRGRID+ provides 20% more cushioning than the previous version for enhanced impact, protection & improved durability
Awarded:

RW Editor's Choice, Spring Shoe Guide 2015
RW Italy Best Debut, January 2015

Specs

Shoe Category: Neutral
Pronation: Neutral
Cushion: Plush
Construction Type: Neutral
Surface: Road, Track
Arch: High, Normal (Mid)
Water Resistant: No
Waterproof: No
Offset: 8mm

Heel Stack Height: 29mm
Forefoot Stack Height: 21mm
Weight: 9.0 oz. | 255 g.


Cheat Sheet: technical running term help! Visit our glossary >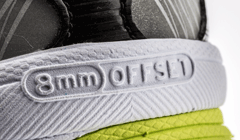 Cushioning is distributed more evenly between the heel and forefoot in shoes with an 8mm offset. The result? Your body stays in a more balanced and comfortable position with every foot strike.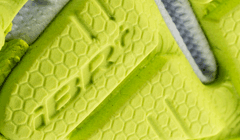 iBR+ is a supremely lightweight but durable outsole rubber that enhances your shoe's other cushioning elements.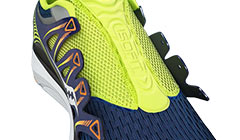 Revolutionary fit system that morphs to the foot for a custom feel.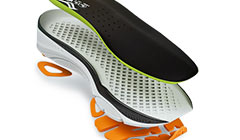 Proprietary midsole technology offering 20% more cushioning.
TRIUMPH ISO INFOGRAPH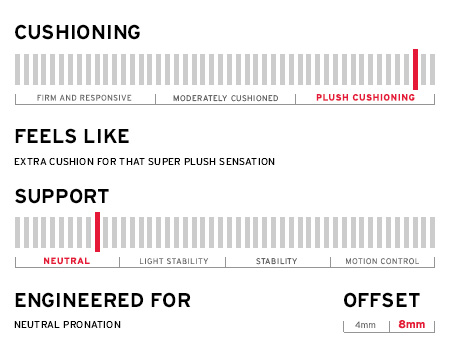 Cushioning
The underfoot feel and amount of impact protection provided by the compressing materials between the foot and running surface.
Support
The level of pronation control built into the shoe. Pronation is the inward rolling of the ankle through the gait cycle.
Offset
The difference in height between the heel thickness and forefoot thickness of the shoe.