The award-winning Ride 7 is lighter than ever and moves more fluidly with your foot thanks to a redesigned platform and plush POWERGRID cushioning.
OVERVIEW
Removed plastic midfoot shank for better flexibility and less weight
Redesigned SRC crashpad extends into midfoot for smoother transition
New vertical flex groove enhances forefoot flexibility
Silver reflective at heel for enhanced visibility
POWERGRID provides heel-to-toe cushioning
RUNDRY interior lining wicks away moisture
Awarded:

RW Editor's Choice Summer Shoe Guide 2014
RW Italy Editor's Choice, July 2014
Outside Magazine's Best New Gear for Summer 2014
SPECS
Shoe Category: Neutral
Pronation: Neutral
Cushion: Plush
Construction Type: Neutral
Surface: Road, Track
Arch: High, Normal (Mid)
Water Resistant: No
Waterproof: No
Offset: 8mm

Heel Stack Height: 26mm
Forefoot Stack Height: 18mm
Weight: 9.4 oz. | 266 g.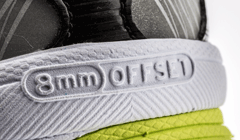 Cushioning is distributed more evenly between the heel and forefoot in shoes with an 8mm offset. The result? Your body stays in a more balanced and comfortable position with every foot strike.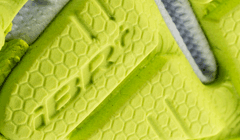 iBR+ is a supremely lightweight but durable outsole rubber that enhances your shoe's other cushioning elements.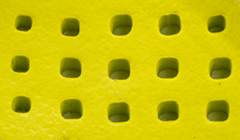 PowerGrid is a lightweight, ultra-premium cushioning foam that, ounce for ounce, delivers a smoother and more rebound-filled ride than the competition.
RIDE 7 INFOGRAPH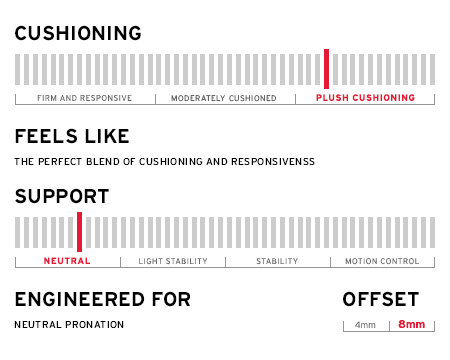 Cushioning
The underfoot feel and amount of impact protection provided by the compressing materials between the foot and running surface.
Support
The level of pronation control built into the shoe. Pronation is the inward rolling of the ankle through the gait cycle.
Offset
The difference in height between the heel thickness and forefoot thickness of the shoe.