The All-New Ride 7
From the Lab
Lightweight PowerGrid cushioning. Larger, redesigned
landing zones. Dynamic fit and engineered flexibility. It all adds up
to a cushioned ride that adapts to your every step.
Responsive Cushioning
Cushioning that interacts efficiently with the dynamic motion of your stride.
Extended Crashpad

Heel-to-toe POWERGRID

Powergrid
Heel-to-toe POWERGRID efficiently distributes pressure and returns energy to the runner.

SRC Crashpad
Redesigned SRC crashpad creates a more cushioned landing zone.

iBR+
Reconfigured IBR+ outsole enhances durability and cushioning.
Smooth Transitions
Deep flex grooves and increased ground contact ensure the shoe moves with your foot from heel strike to toe-off.
Completely redesigned heel

Removed Shank

Forefoot Flexibility

iBR+
IBR+ extends further back under the midfoot to create a more fluid transition from heel to forefoot.

Fluid Transition
Midfoot shank is removed to improve overall flexibility and reduce weight.

Flexible Forefoot
Revised forefoot configuration and new vertical groove deliver more support and flexibility.
Breathable & Lightweight
At just 9.4 oz, the Ride 7 uses open air mesh that is durable and supportive.
Open Mesh

Light is Right

Rundry
RUNDRY, interior lining wicks away moisture.

Lighter
Lighter, more breathable open mesh keeps your feet cool and comfortable.

Overall Fit
Fewer overlays and more seamless welds improve overall fit.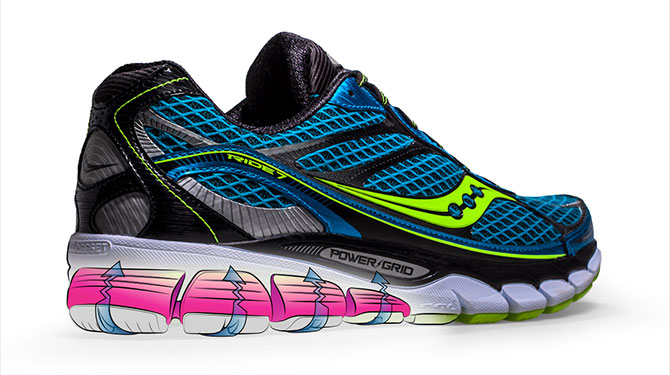 The extended, decoupled crashpad ensures a smooth landing and eliminates "slapping"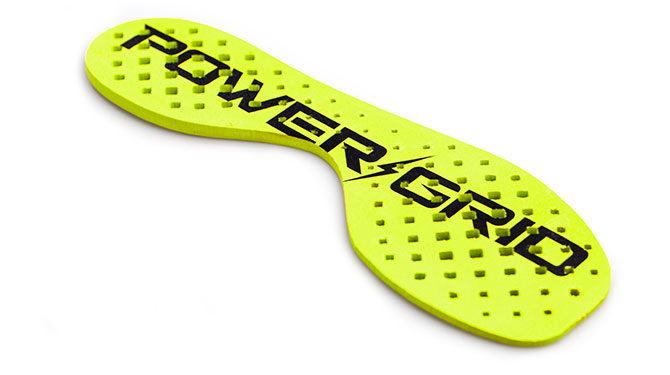 Full length POWERGRID ensures a plush and springy feeling under the entire foot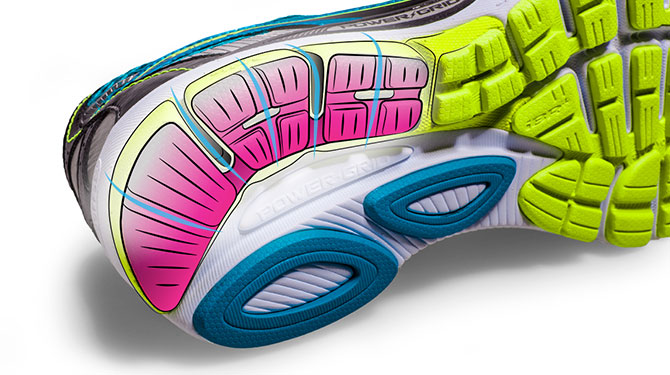 Heel pods have been separated, and ultra-durable rubber added to give you smooth landings mile after mile.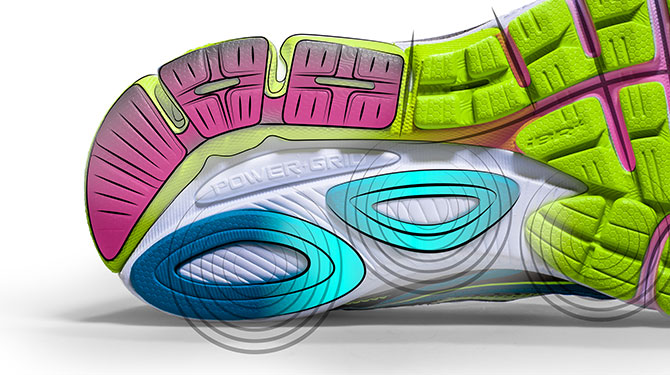 The midfoot shank has been removed and replaced with pods that weigh less and provide balanced ground contact.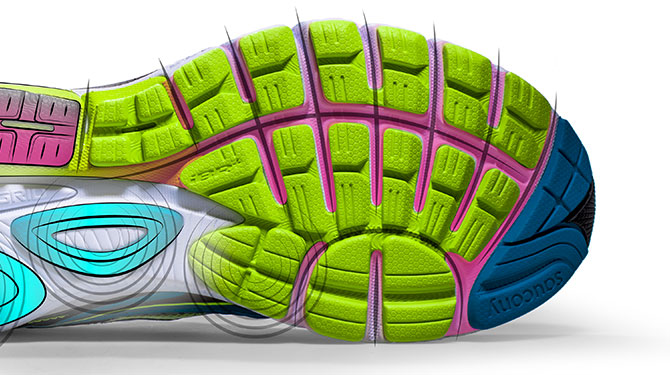 More vertical and horizontal flex grooves help the Ride 7 move with your foot all the way through toe off.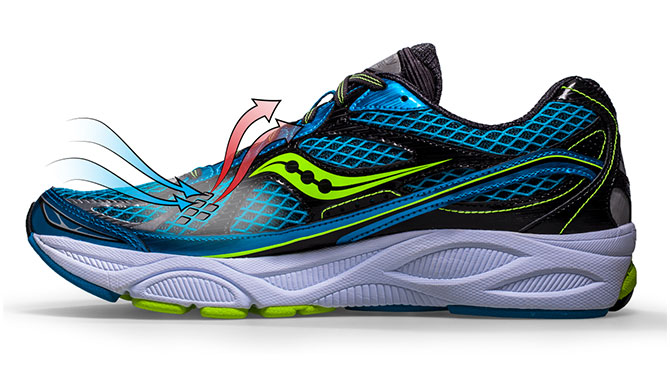 A new open mesh design improves breathability and reduces weight without sacrificing durability.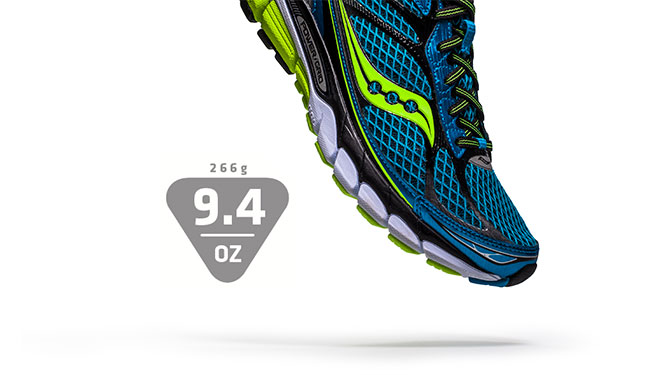 The Men's Ride 7 (size 9) weighs 9.4oz and the Women's Ride 7 (size 8) weighs 8.6oz.